On the occasion of its penultimate screening, the Cinéma de la Plage will be showing Red Tails, Anthony Hemingway's first feature film that was released in January.

Anthony Hemingway is far from being an unknown stranger for the fans of television series. The American film director has made countless contributions to some of the most prominent series of recent years. The more attentive fans of The Wire, True Blood, Shameless and Fringe will certainly have spotted the name Anthony Hemingway in the credits of their favourite episodes.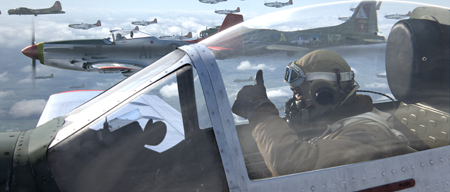 For his first film, whose plot takes place in Mussolini's Italy, Anthony Hemingway was inspired by the true story of the Tuskegee Airmen, a squadron of black pilots who despite racism and discrimination, served brilliantly under the American flag during the Second World War.

"Plunged into an unbelievable situation, these young people, against all odds, did ​​a phenomenal job and emerged as heroes. They are knights of the contemporary age", said George Lucas, who produced Red Tails.

BP

The film will be screened at 21:30 at Jean Macé beach, where the film crew will be in attendance.