On the streets of Havana, seven directors take turns to describe a way in which a visitor could spend a day in the Cuban capital. Benicio Del Toro, Pablo Trapero, Laurent Cantet, Gaspard Noé, Elia Suleiman, Julio Medem and Juan Carlos Tabio offer their visions of this mythical city through seven short films set in the moods and to the rhythms of Cuba.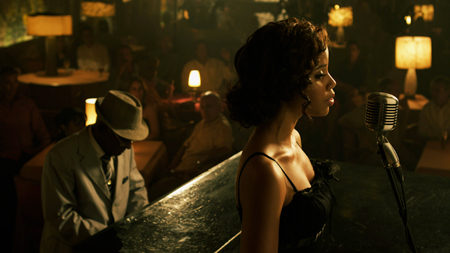 What does Un Certain Regard mean to you?
Independent of my participating in the program this year, Un Certain Regard is the place of cinematic discoveries; of new cinematic visions that challenge conventions and etch new narrative forms.

Why is cinema essential to you?
Every film I make is a temporary home. Hence, cinema becomes a nomadic existence; my sole habitat and the habitat of my soul.

Which type of cinema or which film continues to inspire you?
There is no one type and no one film; a few film makers continue to inspire me, but over the past many years, the list is long.

What question would you like to ask to any film director?
Does ethics play an aesthetic role, not only in content, but mainly in form.

What are you expecting from the Festival de Cannes ?
A cinematic ritual of (exhausting) pleasure!
TK
The film will be screened on Wednesday 23 May at 10.30 pm, in the Debussy Theater