For his first appearance at Cannes, Colombian director Juan Andrés Arango explores a recent phenomenon that is changing the face of the city of Bogota: the mass migration of Afro-Colombians from the Pacific coast. La Playa DC retraces the initiatory journey of Tomás, a young Afro-Colombian looking for his brother in a white-dominated city.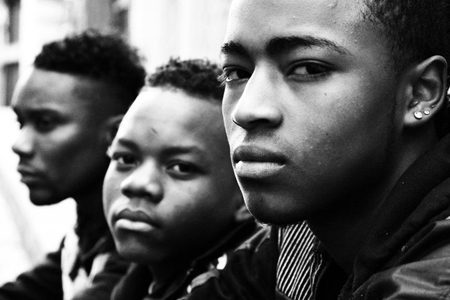 What does Un Certain Regard mean to you?
To me, Un Certain Regard is a window on the diversity of voices that exist in contemporary cinema. This section highlights auteur cinema which explores the different languages used to tell specific stories from all around the world. It is an honour to present my first film alongside the films, as varied as they are interesting, that make up this year's selection.
Why is cinema essential to you?
Cinema allows me to take my place at the heart of the reality around me; it is my way of reacting to it, of expressing my point of view in a way that is both intellectual and emotional. Cinema is an art form that meets my needs in the creative process as it involves both an element of introspection and rather solitary work at the screenwriting stage, as well as intense teamwork during filming.
Which cinematic genre or which film continually inspires you?
A wide variety of genres and filmic styles can inspire me. It is something almost metaphysical; in films I look for passion, energy and a certain truth that together blow me away completely.
What question would you like to ask the movie director of your choice?
I would like to ask Naomi Kawase how she managed to orchestrate the amazing final scene of her film Shara.
What are you expecting from the Festival de Cannes?
I hope that the presentation of La Playa DC will open doors so that the film will then be presented in a large variety of different places and contexts. After having invested several years of work in the film, my greatest wish is that it be seen, discussed, and that it provokes reactions.
TK
The film will be screened Wednesday 23 May at 11 am and 5 pm in the Salle Debussy