Just like Charlie Chaplin and Buster Keaton, Harold Lloyd was a slapstick comic of the silent film era.  In the United States of the 1930s, his popularity was even greater than his two contemporaries. A popularity he acquired in particular thanks to Fred C. Newmeyer and Sam Taylor's film Safety Last!

This slapstick gem from 1923, being projected as part of Cinéma de la plage, has been digitally restored thanks to the work of Janus Films, Criterion and Harold Lloyd Entertainment, allowing us to rediscover the celebrated clock scene, which made Hollywood history.

Harold Lloyd plays a young man from the country who is sent to the city in the hope that he will make his fortune. To do this, he has the idea of creating an advert for the shop that hires him, in which an acrobat must climb the facade of a skyscraper. A sequence of events means that he ends up having to make the climb himself.

The climb provides a pretext for a display of acrobatic prowess and other comedic gags. The actor revealed that the idea came to him after having met a human spider called Bill Strohers, who climbed the Brockham Building in Los Angeles bare-handed as a hundred or so spectators looked on in astonishment.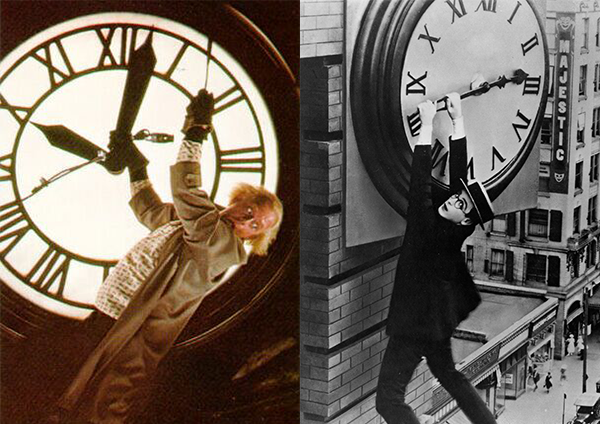 Robert Zemeckis, a fan of Harold Lloyd, paid homage to him in the first Back to the Future film. In one scene, we see the character of the Doc hanging from the clock on the town hall.
Lisa Revil

SCREENING
Saturday 18th May / Salle Bunuel / 10.30 p.m.