A sultry courtisan in Moulin Rouge, the committed writer of The Hours or a tormented wife and mother in The Others, Nicole Kidman has played all manner of roles in her thirty year career. From Baz Lhurmann to Stanley Kubrick, the world's greatest film directors have sought to have the Australian beauty add her lustre to their movies. Encounter with the glamorous star of Steven Spielberg's Jury.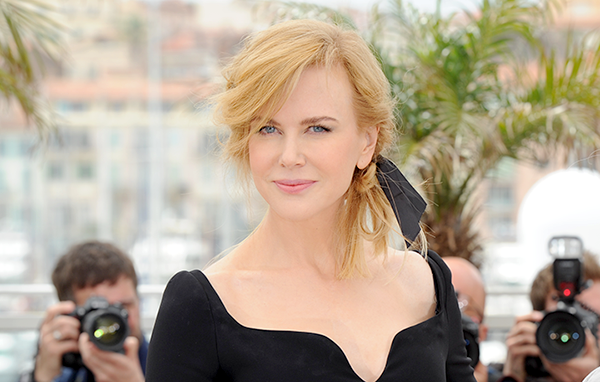 Nicole Kidman © FDC / TD

You won the best actress Oscar for your role in The Hours. What does it mean for you and for your way to play in films?
I was in the middle of doing Birth when I won the Oscar so I went to the ceremony and I was right back on the set the next day. I didn't change my choices and my regard because it was a very small film. In my heart I'm independent, a bit of a rebel, a non-conformist. So winning the Oscar in some ways validated my choice of career particularly to say my parents and some people around me because suddenly that's such a prestigious award and it means that you can say to your mom and your dad: "You see? I made the right choice!" I didn't get my degree and I come from academic parents so in some ways the Oscar is like a degree. Maybe it's your PhD!
You said you like working with directors who are obsessed with their work. Is this kind of directors the best way to play in a film?
I like the perfectionism, the obsession and desire to do great work.

You are like a muse to Baz Lhurmann (Moulin Rouge, Australia). What kind of relationship do you have?
We did a lot of work together. I just have an enormous love for him. I think he's so bold and courageous. It's strange when you've been in the business for a long time and you just keep crossing paths with people through the years. The journey of life, we're all on it together and you manage to still stay in touch.

Do you remember a role which deeply affected you?
Rabbit Hole would probably be the thing that most got under my skin because I just had given birth to my daughter. I'd been changed on such a biological level because of the birth. Then I went into that film which is the thing that most terrified me. I was still very worn, hormonal. That film probably penetrated my psyche in places that I found very dangerous. I don't know if I'd choose to do it again but I'm so glad I made the film. And there is something that I circle around a lot of times, which is grief. I do characters that seem to be suffering from grief or dealing with grief or loss. And that probably is the kind of balance to extraordinary love. The more you love the more you crave.

In The Paperboy, we discover a new Nicole Kidman, in a kind of role you are not used to playing. How did you play it?
I just did it! I just kind of abandoned myself to things and I tried to be free. I try to connect with the director and I really connected with Lee Daniels. I am looking for things that take me out of my comfort zone. I suppose there's a place I wanted to go and I can't explain it. People always go "Why did you make the choices you did" and I say "Why not?"
We know the actress more than the producer. You have produced six films. What about this experience?
I loved it! I loved taking a project and seeing it through from beginning to end. Everything has its timeline and I don't like to be pushed. I'm not impatient like that. Things have to find their way and if they do, that means they were meant to but and if they don't, they don't. Maybe it's laziness!

Are you currently working on a project?
I have just finished something and I was pretty ragged after that. Now it's time for my children and family.
Interview by Tarik Khaldi