Jerry Lewis, the tireless joker, a man with many hats, actor, screenwriter and producer. He is a film legend who will be celebrated this year at the Festival de Cannes in Max Rose by Daniel Noah. The director will sign his very first film, while the actor has seventy films to his credit.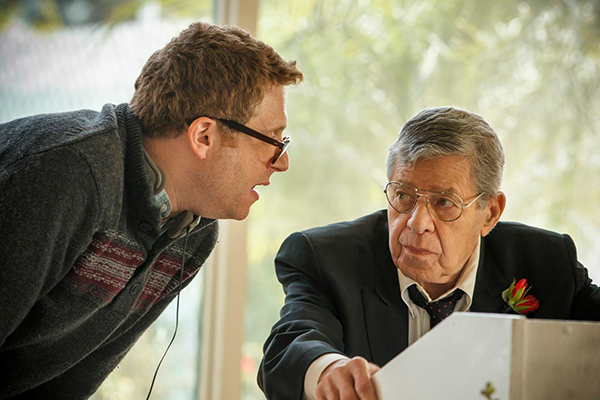 Photo from the film shoot © RR
Jerry Lewis will put away his clown's nose and slip into the skin of Max Rose, an 87-year old jazz pianist. After years of efforts for the sake of his marriage, he loses his wife, Eva. In the things she leaves behind, Max finds a private letter: Eva was apparently in love with someone else.

Max Rose is also the encounter between a newcomer to the film world, Daniel Noah, and Jerry Lewis, 87 years old and a career spanning 64 years. But in this story, it is the elder who follows the will of the newcomer. And without any complaints: "The contract with Daniel was I that didn't ever get behind the camera. Was I even tempted ? It was Daniel's film."

Jerry Lewis is the incarnation of the universal spirit that Daniel Noah wanted to give to his film. Family, marriage, parenthood, Max Rose explores themes that everyone can relate to. It is also a story about the choices and sacrifices of life, for the sake of loved ones and sometimes at the price of one's dreams. "It's a film that reminds us all that there is no greater success in life than love," Daniel Noah sums up.

Tarik Khaldi
SCREENING
Thursday 23 May / Salle du Soixantième / 7:30 pm
>> View the interactive calendar