Sergio Leone can certainly claim paternity for "Spaghetti Westerns", although he never liked the nickname. But he made it into a famous and wildly popular genre. This year the Festival will celebrate fifty years of Italian westerns with For a Few Dollars More, the second sequel in the Dollar Trilogy.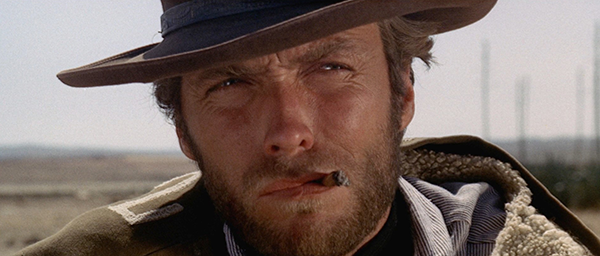 Photo from the film For a few Dollars More by Sergio Leone © RR

His eyes drawn into narrow slits, his hand ready to draw his gun, time and again we meet the same adventurous cowboy in the arid plains of the Wild West. Sergio Leone made his personal mark on the genre. More baroque, more violent, he took the codes of the genre to a higher pitch and turned the great and good conquering hero into an unshaven trigger-happy antihero.

On screen, the first of these cowboys made from an Italian recipe was called the Stranger, the man without a name. Clint Eastwood donned his costume, with a poncho over his shoulder and a cigar in his mouth. And For a Few Dollars More, as a bounty hunter, he joined forces with a rival to capture the Indian, a crazy bandit who has escaped from jail.
For Sergio Leone, this film was the opportunity to refine the style he had created, drawingon cunning, violence, and a more elaborate scenography, for example in the final duel between the Indian and Colonel Mortimer. To the rhythmic melody of a ticking clock, reminiscent of a music box, this confrontation blends suspense and poetry, tension and kitsch, making this one of the most baroque films in the genre.
 
Tarik Khaldi

 
SCREENING


Friday 16 May / Plage Macé / 9:30
>> Go to the interactive calendar