After Cosmopolis, presented in Cannes in 2012, David Cronenberg is back in Competition with Maps to the Stars, an uncompromising portrait of the way Hollywood operates. This time around, the Canadian director has brought together a flamboyant cast: John Cusack, Julianne Moore, Mia Wasikowska and Robert Pattinson, who is working with the director for a second time.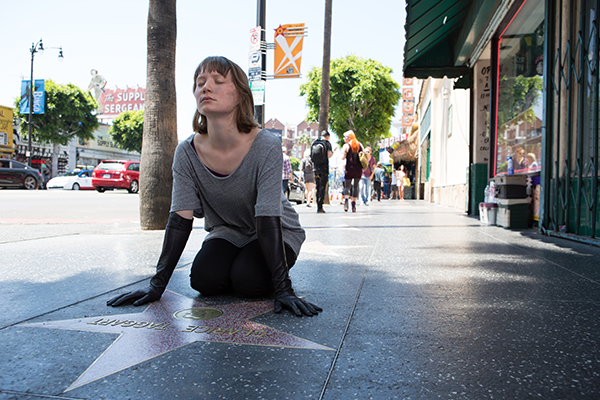 Photo from the film © Daniel McFadden
In Hollywood, the city of dreams, the stars collide: Benjie, 13 years old and already a star; his father, Sanford Weiss, a successful author and coach to celebrities; his client, the beautiful Havana Segrand, whom he helps to find fulfillment both as a woman and as an actress; Agatha, Havana's assistant, and the seductive limousine driver, Jerome Fontana, who also aspires to fame.
To direct the original screenplay by Bruce Wagner, a Hollywood family drama that teeters between satire and realism, Cronenberg set up his cameras on American soil for the first time. There he filmed a strange, psychotic, Lynchean ballet, characters with psyches that are fractured by an overweening ambition to achieve fame. The result is a Gothic tale that verges on tragicomedy, haunted by the ghosts of the past and where instinctive urges are let loose and there is the smell of blood. Hollywood becomes a character in its own right, with tentacles that entrap the people who live in its grasp. Beyond the set of the City of Angels, David Cronenberg delivers ten years worth of his reflection on the quest for fame.
Since he first made his mark with critics in 1983 with Videodrome, praised by Andy Warhol as "the Clockwork Orange of the eighties", David Cronenberg has been selected in Competition in Cannes five times. He was President of the Jury for the 52nd edition of the Festival, and he received the Special Jury Prize for Crash in 1996.
Hannah Benayoun
SCREENINGS
Monday 19 May / Grand Théâtre Lumière / 12 noon-10:30 p.m.
>> Go to the interactive calendar