In his native Argentina, the public is more familiar with Damian Szifron as the screenplay writer for TV's Los Simuladores, a hit comic series which he wrote and directed in 2002. At Cannes, the film world is about to discover his third feature film. Shot through with humour, Wild Tales is a multi-layered film in which "vengeance and destruction" go hand in hand.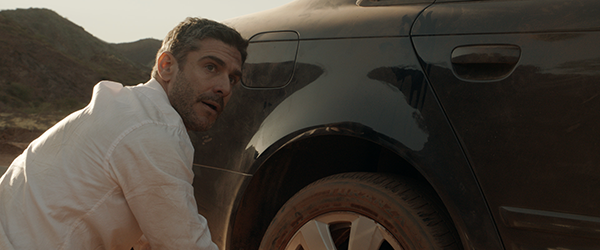 Photo of the film © K&S Films & EL DESEO

The 38 year-old, Damian Szifron is one of those all-rounder directors who moves seamlessly from small to silver screen. His portfolio includes not only hit TV series but also shorts and feature films (The Bottom of the Sea in 2003 and On Probation in 2005): the Argentine director and scriptwriter has already tried his hand at all the forms of writing. The narrative structure of Wild Tales alone illustrates the unorthodox approach of the filmmaker, who opted for a series-style formula to break up the plot.
Divided into six plotlines, Wild Tales tells the story of six hapless characters who are beginning to lose their grip. Worn down by a society that distorts human relationships, they decide to take matters into their own hands, explains Damian Szifron. It was while writing a series of short stories to "let off steam", alongside a number of other projects, that the plot of the film made itself clear to the filmmaker, "I noticed that they were all linked by the undeniable pleasure of just losing it," he says.
Damian Szifron sees the proliferation of story lines as a liberating act. "I like to think of the film as a journey through the disparate stories of very different people who go through a common strong experience at a time when daily life seems hostile, which then makes these motley characters all cross paths," he explains. Coproduced by  Pedro Almodovar, Wild Tales stars the Argentine actor Ricardo Darin, who stood out in The Secret in Their Eyes (2008), by Juan José Campanella.

Benoit Pavan
 

SCREENINGS

Saturday 17th May / Grand Théâtre Lumière / 11:45 am - 10:00 pm
>> Go to interactive calendar