South Korean cinema makes its début on the Feature Films Jury with the charming and talented actress  Jeon Do-Yeon. She has become an icon in her own country, with roles in fifteen films. As the high school student in love with her teacher in The Harmonium in My Memory, the prostitute with AIDS in You are my Sunshine (Neoneun nae unmyeong) or the submissive governess in The Housemaid, she assumes the roles of fragile women with finesse and natural instinct..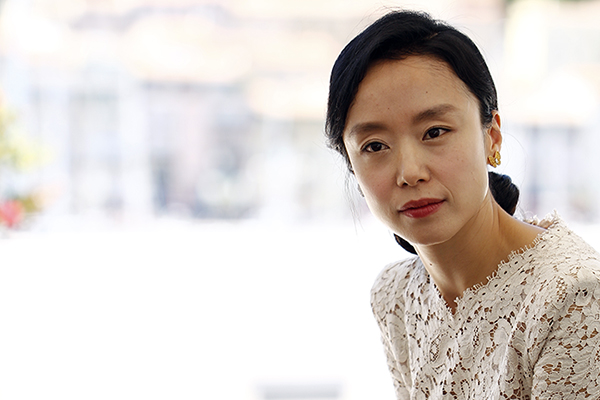 Jeon Do-Yeon © FDC / KV
This is the first time the Jury has included a Korean film personality but your country is represented frequently in Cannes. What gives it the strength to appeal to audiences worldwide?
It's really the choice of new subjects, new directors and new actors that emerge that makes audiences love Korean films. In fact, this is generally true of Asian films. They offer something fresh and new, a new surprise or even a new shock. These are stories that can interest Western audiences because they are different. They stimulate curiosity. As long as there are new directors, there will be new stories and new films.
 
What is very striking in your performances is your ability to go from one role to another with completely opposite emotional registers. Are you a chameleon actress?
When I am acting, during the film shoot, I don't know in advance how I am going to react. I experience everything that the character goes through, situations that can be happy or very unfortunate. I live them at the same time as the character and that is how I gradually become the incarnation of the role. I am a very fortunate actress. There are not many stories where a female character is at the heart of the film. The award in Cannes is the reflection of that good fortune.

Yes, you won the award for best actress for your role in Secret Sunshine. This year, you have a new role as one of the people who will make the awards. What is it that touches you in the work of an actress?
It will be a difficult task but the selection will of course be closely related to my personality, it will be purely subjective. It will be someone who manages to touch me, someone who makes me feel real empathy.

Interviewed by Tarik Khaldi