Jauja or the "land of plenty", a mythical land of abundance and happiness. A legend fed by travellers hungry for an earthly paradise. After La Libertad, the director's first feature film, also selected for Un Certain Regard in 2001, Lisandro Alonso has created a poetic film "as Danish as it is Argentinian" in the words of chameleon-like actor Viggo Mortensen.
"A few years ago, i received an email telling me that a friend had been murdered far from where she was born. This story was the starting point for the whole film": the writing of Jauja, the story of a man's solitary quest to find his daughter who is lost in the remote Patagonian steppe, finds its origins in the director's tragic experience. "Following my friend's advice, I give more importance to words and to my own desire". The storyline of Lisandro Alonso's fifth feature-length film unfolds partly in the Pampa, as was the case for La Libertad, the story of a young lumberjack isolated in this Argentinian province.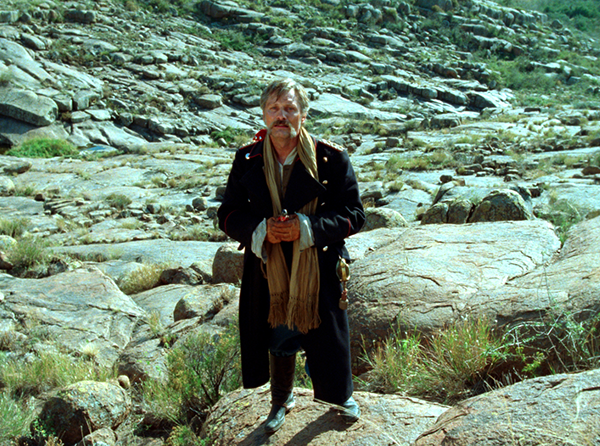 Viggo Mortensen © RR
Who else but Viggo Mortensen, Argentinian in heart, could take on the role of Captain Gunnar Dinesen, an army engineer in the middle of a genocidal campaign against the region's indigenous population? For his first role as a Danish character, the actor speaks Spanish with a slight Danish accent: an accent that evokes his father's. The actor compares Lisandro's approach "to a constant process of distillation" and finds that the director, as reserved as he is demanding, "kindly but firmly insists on the intrinsic and essential truth of each particular moment". The Argentinian director worked with professional actors for the first time. The filming was "exhausting, fun but astounding" in his eyes: "Making this film was like living in a beautiful dream, most of the time".
Charlotte Pavard
SCREENING
Sunday 18th May / Debussy Theatre / 4.30 p.m.