Hitherto tucked away in the extensive filmography of Kinji Fukasaku, Jingi Naki Tatakai (Battles without Honour and Humanity), has been dusted off for presentation at Cannes in a newly restored version. The film plunges us into the world of the yakuzas, telling the story of Shozo, caught up in a feud between gangsters fighting for control of the post-war black market. Some curiosities about the film.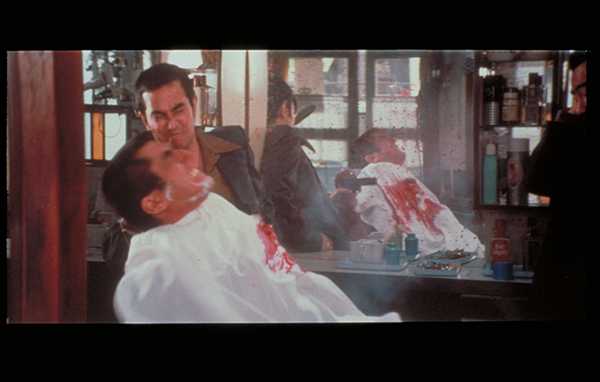 Still from film © RR

The first truly successful yakuza eiga film, according to specialists of the genre, Jingi Naki Tatakai was released in 1973. In the 1960s, cinemas in Japan had been overrun by popular movies about the Japanese mafia. On the programme: uber-violent fistfights between brutal mobsters wearing great suits, mixed up with gangland feuds and a code of honour. Ironically, over time, certain members of the yakuza became actors in films about themselves.

Takeshi Kitano took inspiration from Jingi Naki Tatakai for his film Outrage, presented in Competition in 2010. Between the two films, thirty-eight years had passed, the Japanese mafia had changed and so had movie technology. Today's master of the yakuza film authored a movie overflowing with violence - cold but not lacking in humour.

A series of five films flowed from Jingi Naki Tatakai. Armed with sudden popular success, Kinji Fukasaku's producers at Toei pushed him to direct a sequel, fictitious this time, but with the same characters.

Kinji Fukasaku, the father of Battle Royale. This two-part saga, first released in 2000, tells the story of a ninth-grade class (year ten in the UK) sent off to a desert island by the army. Their teacher – none other than Takeshi Kitano – arrives to announce that they are to compete in a combat to the death: they are going to have to slaughter one another and only the last survivor will be allowed to go home. The two parts of Battle Royale are the last films made by the director.

2K digital restoration from the original 35mm negative by  TOEI LABO TECH

Tarik Khaldi

SCREENING


Tuesday 19 May / Buñuel Theatre / 1pm