The face of the great Ingrid Bergman, emblazoned on the official poster of the 68th Festival de Cannes, represents an opportunity to discover or rediscover the unique destiny of a young Swedish woman who set out to conquer Hollywood during its golden age. Married to director Roberto Rossellini and mother of Isabella, she was a woman who acted with intensity and lived with passion. Fellow Swede and director Stig Björkman portrays the rich life of this ultimate icon of the silver screen in his documentary Jag är Ingrid (Ingrid Bergman - In Her Own Words), showing this evening as part of the 2015 Cannes Classics line-up.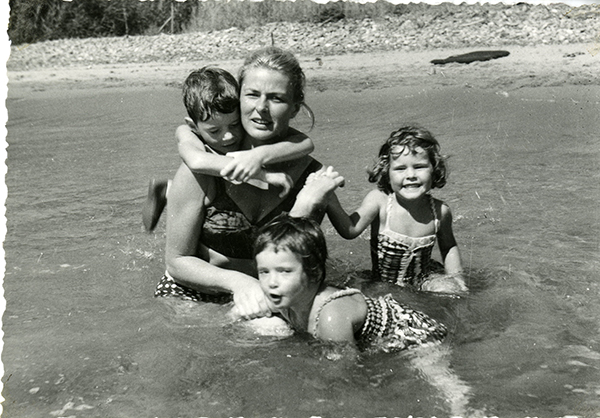 Film still © RR
When did you have the idea of making this documentary?
I had the privilege of meeting Isabella Rossellini about four years ago at the Berlinale. She was president of the Jury. There was an exhibition on the work of Ingmar Bergman, and I was there to give a talk. One evening, we were sitting at the same table and had a long conversation. Out the blue, Isabella said: "What if we were to make a film about Mama?" It was the moment the film was born, and the beginning of a long period of research.
Ingrid Bergman was one of the stars of Hollywood's golden age, but she was Swedish, a European. Did this documentary provide an opportunity to go back to her roots and a more private part of her life?
Yes, partly, but above all I created an intimate portrait of a brave woman, who lived an extraordinary life, unusual for a woman of her time. At the beginning of the documentary she says that she doesn't want to be tied down. She described herself as a "migratory bird"...
 
Did the family warn you not to go into certain aspects of her life?
Not at all. I had the freedom to research all the documentation available in the Ingrid Bergman archives at Wesleyan University in the United States.

You chose the young actress Alicia Vikander to be your narrator.
Alicia is Swedish and one of the young custodians of film in my country. She's very talented and has forged a career in Europe and internationally, just as Ingrid did…

 
Reported by Hannah Benayoun
 

SCREENING

Tuesday 19 May / Soixantième Theatre / 7.15 pm
>> Go to interactive calendar