His movies revolutionised the Filiipino film industry and this year, Cannes is to pay tribute to Lino Brocka with the screening of Insiang, just one example from an extensive filmography. Twenty-two years after his death, Cannes years revisits this film in a version restored by the  World Cinema Project.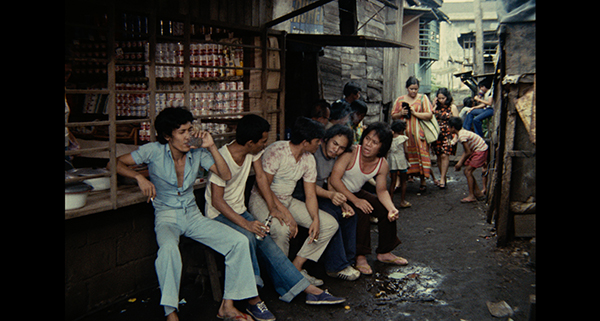 Film photo © DR

The pitch. Insiang is beautiful and in love. But at home, she has to deal with a  cantankerous mother and her boyfriend, a good for nothing who could be her son. They both make her life hell. Worse still, the man who becomes her father-in-law has his eyes on both of them.

The context. In the 1970s, Lino Brocka broken radically with the conventions of Filipino cinema at a time when the film industry was threatened by the massive import of foreign productions and military censorship. This context – albeit hardly conducive to creativity – gave rise to a number of poor-quality comedies, action films and melodramas. And so Lino Brocka set out to raise the critical level of the Filipino public and to train his gaze on the lower echelons of society. 65 films later, he is recognised as a pedagogue, a master who educated his people.

The Philippines at  Cannes. Lino Brocka was selected three times at Cannes. En 1980, he made his Competition debut with Jaguar, an experience he repeated four years later with Bayan Ko. Another Filipino who made a name for himself at Cannes was Brillante Mendoza, who picked up the Grand Prix for Kinatay in 2009,the story of a criminology student who gets caught up in shady dealings. This year, the works of two directors are honoured: Taklub for Mendoza in Un Certain Regard, and the restored version of Insiang as a tribute to Lino Brocka.

Tarik Khaldi

SCREENING


Saturday 16 May/ Salle Buñuel / 2 pm
>> Go to interactive diary