A former journalist turned producer and film-maker, Éric Hannezo ventured out onto the highways of North America for his first film. This hybrid crime thriller starring Lambert Wilson, Franck Gastambide and Virginie Ledoyen was the result.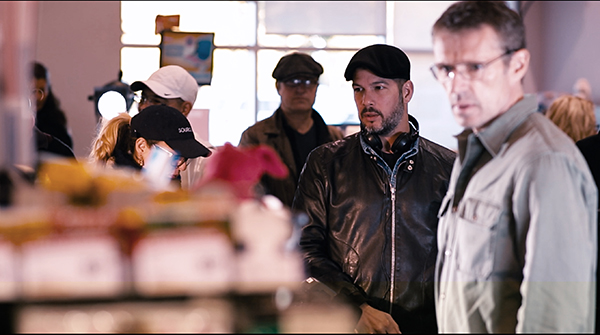 Enragés is an adaptation of a film by Mario Bava - Rabid Dogs. Why did you choose this as a basis for your screenplay?
I have a constant craving to see new films and came across it by chance. I realised there were loads of things about its structure that appealed to me. It was considered a cult film because it was censored for more than twenty years before it was released. Then I got into the work of writing, which allowed me to take off in a new direction and leave the original behind.

What direction was that?
I wanted to be free in terms of narrative and form. The originality of the film lies in the fact that we shot it in the States with a French cast. I didn't want be confined to the classic "goodies versus baddies" blueprint, but make something more obscure and complex. It's a genre film that explores several genres in itself: the urban crime thriller, the road movie, a film where the action is set in an enclosed space, an adventure film. The psychology of the characters also differs enormously from the original work.

What made you want to start directing?
For twenty years I've been working with images through reporting or documentaries as a means to get closer and closer to satisfying a desire to make films which I've had since I was a teenager.
Reported by Benoit Pavan

SCREENING


Monday 18 May / Macé Beach / 9.30 pm
>> Go to interactive calendar