Cinéma de la plage Presents Joe Hill, the cult work by Bo Widerberg, starring the illustrious Swedish actor Thommy Berggren and inspired by the life of the militant trade unionist whose politically-charged refrains provided a soundtrack of rebellion. This marks a real event, as the film has not been seen for over 40 years. The restored work is a testament to technical prowess. Four key facts.
- A 1970 work by the Swedish director Bo Widerberg, Joe Hill is the only film is shot in the United States. It captures the hopes of two young immigrants who disembark at Ellis Island in 1902, and quickly come face-to-face with poverty and unemployment. Their journey leads them from New York to the American West.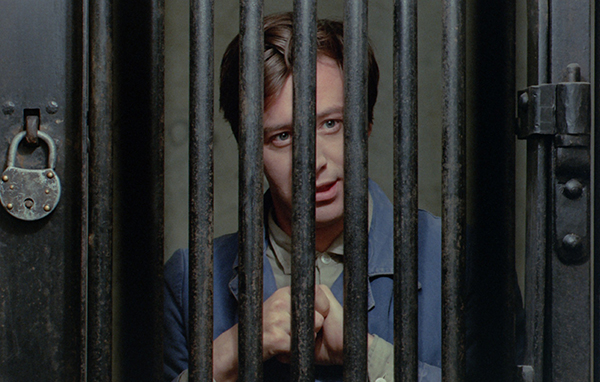 Still from film © RR
-  The songs are inspired by major artists such as Bob Dylan, who talks about them in his memoirs, or Joan Baez, who composed the original soundtrack of  I dreamed I saw Joe Hill in the American version.
- Thommy Berggren plays the leading role. A genuine alter ego of Bo Widerberg, this was his very first film before going on to play the principal male characters in many of his creations. They shared a love of here and now – both had a hedonist and Epicurean trait.
- Six films in Competition for  Bo Widerberg, including a Special Jury Grand Prix Spécial in 1969 for Adalen 31and a Jury Prize in 1971 for Joe Hill. A long 2K restoration presented by Malavida Films and the Swedish Film Institute, which carried out the work based on an inter-negative.
Charlotte Pavard
SCREENING

Tuesday 19 May / Macé Beach / 9.30 pm