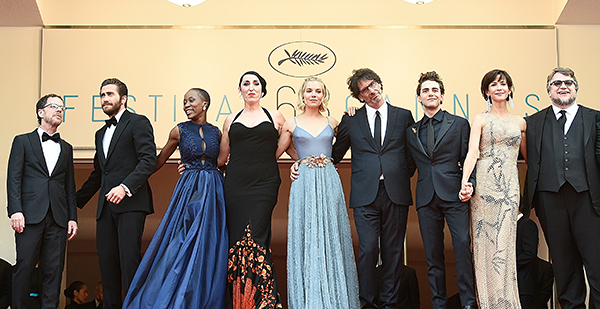 Read all the interviews given by the members of the Feature Films Jury, as well as those with the Presidents of the Un Certain Regard, Cinéfondation and Short Films, and Caméra d'or Juries.
Joel and Ethan Coen, Presidents of the Feature Film Jury: "We let our films live their own lives"
Rossy de Palma: "I prefer to concentrate on the beauty of things"
Sophie Marceau: "My culture is French, but films have a universal language"
Sienna Miller: "I would love to play in a period piece"
Rokia Traoré: "In a film, silence can convey many things"
Guillermo del Toro: "The scariest things in films are people. Not monsters"
Xavier Dolan: "As long as there's still a bit of spontaneity, there's art"
Jake Gyllenhaal: "It's the story that counts"
Photo © AFP / Loic Venance