The 68th edition of the Festival de Cannes will honour the director Barbet Schroeder this evening, and is offering his latest film, Amnesia, as a Special Screening. The feature film brings together the actress Marthe Keller, Bruno Ganz, and the German actor Max Riemelt.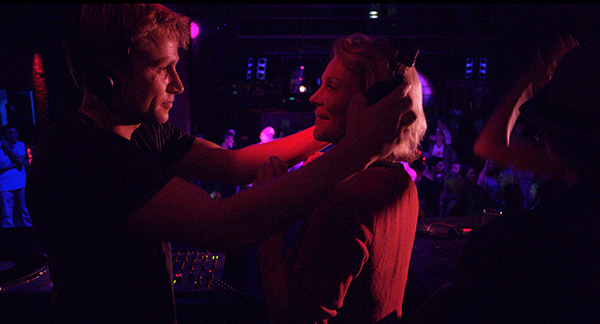 Film still © RR


Ibiza. It's the early 90s, and Martha has been living alone in her big house for forty years. One night, a young musician who is passionate about electronic music knocks on her door. Fascinated by Martha's solitude, he takes a close interest in this woman who refuses to speak her mother tongue, German, who is silent, and who no longer touches her cello... In spite of the mystery surrounding Martha, Jo helps her discover the fast-growing world of techno music and Martha slowly begins to question her convictions...

In Amnesia, Barbet Schroeder stages a form of solitary rebellion. At 16 years old, the character Martha left a Germany in the grip of rising Nazism to shut herself away in Ibiza, in a long renunciation of her country and her first language. The island chosen for filming wasn't unknown to Barbet Schroeder, who had already filmed More in 1969 in this vast house acquired by his mother in 1951. The director continues to be inspired by this Mediterranean setting which cursed the lovers of More, but which this time protects the platonic love between Jo and Martha, allowing them to meet, to discover each other, and, finally, giving Martha the choice to open herself up once again.

Barbet Schroeder was born in 1941 in Tehran. In 1969, he shot his first film, More, about the liberation of morals which will be screened after Amnesia as part of Cannes Classics, for the evening dedicated to the director.

Hannah Benayoun


SCREENING

Tuesday 19 May / Buñuel Theatre / 7.30pm
>> Access the interactive schedule