Films by women, but films above all. This year, the Official Selection includes eight women directors, two of which are In Competition. What sensitivities do they convey? What are their approaches? What themes do they hold close to their hearts?
 

Maïwenn, explorer of the real


Her second selection In Competition with Mon Roi, and always with that provocative and visceral touch, Maïwenn enlists Emmanuelle Bercot to portray a lawyer married to a perverted narcissist and split between desire, suffering and the search for emancipation.  
 

Valérie Donzelli, queen of hearts


Love and seduction are once more at the heart of her fifth feature film, as well as transgression. In Marguerite & Julien, a brother and sister experience passionate love. With prohibition and taboo on one side and fairytale tenderness on the other, Valerie Donzelli sets and maintains a very singular tone and universe for her first time In Competition.
 

Naomi Kawase, natural  woman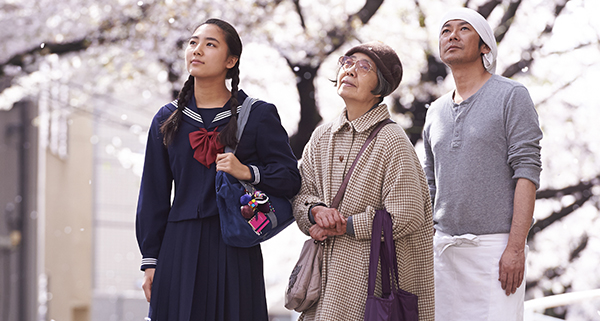 Film still © RR

Her presence alone exudes serenity. Her film, An, which opened Un Certain Regard, provides a tranquil view of the city. Naomi Kawase tells the story of human beings' attachment to nature through a feast of imagery.
 

Shin Su-won, professor with feminist leanings

Un Certain Regard welcomes this ex-teacher from Korea for the first time. Through the story of a nurse working at a hospital for rich patients awaiting transplants, Madonna portrays human cruelty, particularly in relation to women.
 

Alice Winocour, the combatant
Film still © RR

Winner of the Short Films Palme d'or in 2005 with Kitchen, Alice Winocour returns this year in Un Certain Regard. Maryland  portrays the suffering of Matthias Schoenaerts' character, a solider returning home with post-traumatic stress disorder. With this genre film, she wishes to reaffirm "the idea that everything is fair game for women directors today."
 

Ida Panahandeh, modest rebel


Her first film, Nahid, says much about the status of women in Iran. This year, Un Certain Regard discovered Ida Panahandeh, a rising star among the new generation of Iranian film directors. This film expresses her concern with the discrepancies between archaic law and the evolution of society through the portrayal of a single mother who wants to remarry.

Emmanuelle Bercot, courageous mother

Children, adolescents, students. Emmanuelle Bercot provides a compassionate view of youth despite all its vagaries. In La Tête Haute, the Festival's opening film, she conscientiously examines the juvenile justice system's supervision of delinquents from a judge's office.

Natalie Portman, the neorealist

The Oscar-winning actress tries her hand at directing feature films with A Tale of Love And Darkness, inspired by the book by Amoz Oz. Natalie Portman's presentation of this film in Special Screenings is her opportunity to reconnect with her origins, the story of her grandparents and with history itself at the time of Israel's creation.
 
Tarik Khaldi