Marc Couttet, head of Chopard's Fine Jewellery department, tells us about the different stages in the creation of the Palme d'or, the legendary trophy manufactured by the Swiss jeweller. Here is a brief overview of the six main steps, requiring over 40 hours of work shared between the jeweller, smelter, polisher, lapidary, screen-printer, and more.

1-The palm is formed of a stem decorated with small leaves, and whose rounded section represents a heart, an important symbol of our love for cinema. In 1998, we started out with a block of jeweller's wax, out of which we sculpted the stem and the three (different sized) folioles, one by one.
© AV Productions
2-The wax palm is placed inside a well filled with liquid plaster. The palm is immersed in the plaster, then melted in the oven, while the plaster hardens to obtain a mould.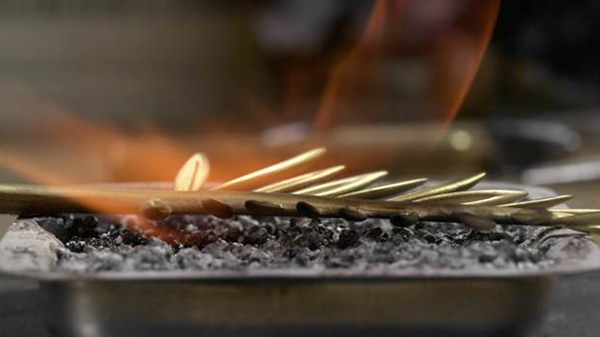 © AV Productions

3-Gold pellets are then added and this molten gold becomes liquid, filling the mould. It is 18 carat gold (the easiest to handle), composed of 75% pure gold and 25% silver.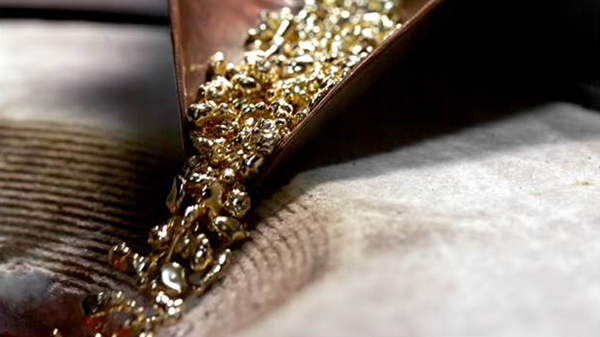 © AV Productions

4-This "raw" version is brought to the workshops at the headquarters in Geneva. The jeweller works with a grinding wheel to wear away the material using increasingly fine abrasives to bring out the shine and achieve the gleam of a piece of gold jewellery.

5-Finally, another key step is attaching the trophy to the rock crystal base. We use pure crystal sourced in the mountains (Switzerland, Germany, etc.), a gross mass almost as large as a football.

6-The end result is placed in a presentation case.

Throughout its history, the prize's material has evolved: initially made of gilded brass, it changed to vermeil (gold-plated silver) and then 18 carat gold. For the last two years, it has been made out of Fairmined gold, certified "ethical" gold extracted from responsible mines approved by NGOs. And as Marc Couttet points out: "Gold is extraordinary, a raw material that is rust-proof, rot-proof and always gleaming", it is the "metal of the eyes" or the "sweat of the sun", as the Egyptians and Mayans used to say.
Interview by Charlotte Pavard