This is the first selection for Hungary's László Nemes. His film, Saul Fia (Son of Saul), plunges us headlong into the hellish existence of a Jewish prisoner at Auschwitz-Birkenau who recognises his son amongst the bodies to be incinerated. In the words of Thierry Frémaux, this film will be "much talked about.".

Although he is 38, Nemes is no newcomer to the cinema. He previously acted as assistant to another Hungarian film director Bela Tarr – the master of the long shot. In 2007, he was by his side in Competition with A londoni férfi (The Man from London), for which he co-wrote the screenplay. The black-and-white film starred Tilda Swinton, whose beauty and pessimism was acclaimed by the critics.

This year, he has been selected with his own film – his first feature film – in itself a rare phenomenon in Competition. Before Saul Fia, the last debut feature film to be shown at theGrand Théâtre Lumière was Sleeping Beauty, by Australia's Julia Leigh, back in 2011. In the entire history of the Festival only one first film has garnered the Palme d'or: Sex, Lies and Video by Steven Soderbergh, in 1989.

For this first film, László Nemes chose to focus on the Sonderkommando, those prisoners in the Nazi death camps tasked with emptying the gas chambers and burning the bodies. Frustrated by the existing films on the Shoah, he opted to shine a spotlight on these prisoners who remain little known the general public: "The records that have come down to us written by the Sonderkommando are realistic, immediate and tangible: they describe nothing other than the 'normal' running of a death factory."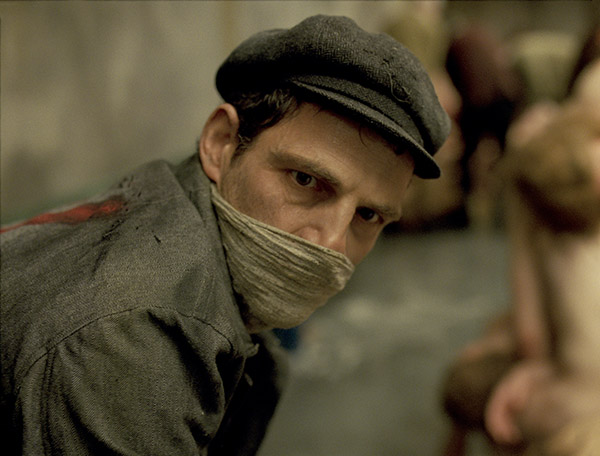 Film still © RR

Given the delicate nature of the subject, László Nemes set out to avoid a stylistic exercise in favour of realism. To make a film that was neither attractive nor flirted with horror. Above all, to avoid digital film in favour of 35mm film: "it was the only way maintaining a certain instability in the images and filming this world organically. The challenge was to arouse the spectator's emotions."

Tarik Khaldi

SCREENING


Friday 15 May / Grand Théâtre Lumière / 4 pm
>> Access the interactive calendar