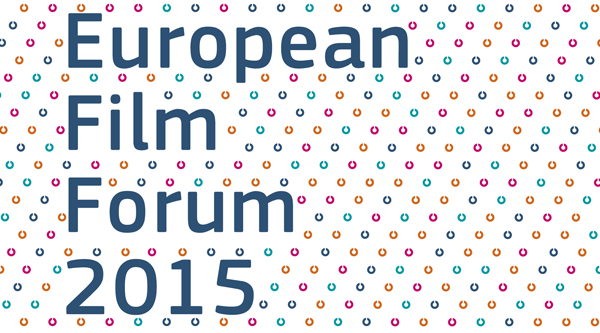 "I am looking forward to discussing with this new generation which represents the future of cinema in Europe. I want to tell them that it is they for whom we want to create the right conditions in Europe to support creators, to make art accessible to the public and to put cultural diversity at the heart of our digital age."
European Commissioner Günther H. Oettinger, in charge of the Digital Economy and Society
Under the auspices of the European Film Forum which was launched this year, the European Commission has organised a series of meetings in Cannes with the professionals, creators and heads of companies contributing to the dynamism and diversity of the European audiovisual industry. These events aim to allow the Commission, represented  by Commissioner Günther H. Oettinger, to exchange views with the professionals and other stakeholders on the current developments in the audiovisual sector.
PROGRAMME
Sunday 17 May
► 14.30 to 15.00 : PRESS POINT
European Commissioner Günther H. Oettinger, in charge of the Digital Economy and Society, and renowned filmmakers such as Michel Hazanavicius and Costa-Gavras, will hold a press point to discuss how to promote European cinema in the digital era. Commissioner Oettinger will respond to the call of European filmmakers published on 9 April in which they asked for a better circulation of European works and the protection of copyright.
 
► 15.00 : YOUNG FILMMAKERS FORUM : "SUPPORTING CREATIVITY IN THE DIGITAL ERA"
Chaired  by  Commissioner  Oettinger,   the   event will  gather    together    selected    young   directors and  screenwriters   from  the  "digital generation", Abderrahmane  Sissoko, the  director  of  Timbuktu and President of the Cinéfondation and Short Films jury and  Joachim  Trier,  whose  film Louder Than Bombs  is in Official Competition this year, on the theme  of news means  of creativity and production in the digital age.
Monday 18 May
 
► 9.00 - 11.00 : Debate with the creators  and  heads of companies  representing the different sectors of the audiovisual industry. This event, chaired by Commissioner Oettinger, will explore  the  theme of the Digital Single Market and the impact of  a modernisation of the European framework on the financing of European works and creativity.

► 15.00 : CONFERENCE: "THE MOVING IMAGE: CONNECTING EUROPEAN FILM TO A GLOBAL AUDIENCE"
Conference open for all the  badge-holders  on the themes  of  audience  development,  promotion and distribution of European Films with a particular accent  on the  question  of the  export of European films to third countries
>>> Fore more info, donwload the booklet


DID YOU KNOW?

•    The European Commission adopted its Digital Single Market Strategy on 6 May. The aim is to help Europeans make the most of digital opportunities.

•    25 films supported by the EU – Creative Europe-MEDIA programme – have been selected for the Cannes Festival this year, it is more than ever. Almost half of them are competing for the prestigious Palme d'or, such as Dheepan by Jacques Audiard or Youth by Paolo Sorrentino.

•    The Cannes Festival hosts the European Film Forum, a discussion platform for all audiovisual stakeholders that the European Commission has initiated to maintain a continuous dialogue with the sector on new challenges, business models, European and national funding schemes, etc.