For the fifitieth anniversary of Jean Cocteau's death, Cannes Classics is projecting Beauty and the Beast (La Belle et la Bête), his second film after The Blood of a Poet (Le Sang d'un Poète). The fairy tale has just been digitally restored by the SNC/Groupe M6 and the Cinémathèque Française. This new copy will allow viewers to fully appreciate Cocteau's most popular feature film which dates from 1946.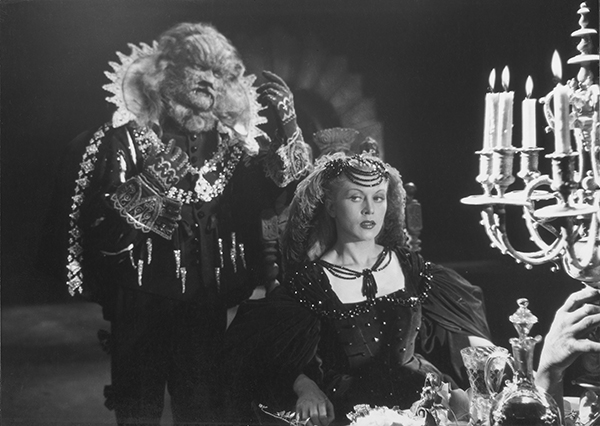 Beauty and the Beast © RR
The Festival de Cannes is dedicating an entire night to the man who was Jury President in 1953 and 1954: Jean Cocteau.  The first projection will be Beauty and the Beast - winner of the Prix Delluc in 1946 - followed by Opium, a musical by Arielle Dombasle, inspired by the relationship between Raymond Radiguet and Cocteau at the beginnings of the 1920s.
Cocteau created the first film version of the fairy tale, adapted by Jeanne-Marie Leprince de Beaumont. Cocteau transformed this morality tale into a poetic painting, inspired by Vermeer and Gustave Doré, with a slightly modified ending. 
After her father is condemned to death by the Beast, a half-human, half-animal beast, Belle goes to live in the Beast's magical castle. At first repulsed by the monster's appearance, she is ulitmately enchanted by his generosity and attention.
Under Jean Cocteau's direction, Josette Bay played Beauty and Jean Marais the Beast. The actor and the director  - Les Amants terribles - would go on to work on several films together: The Eagle with Two Heads (L'Aigle à deux têtes, 1947), Les Parents terribles (1948), Orpheus (Orphée,1949) and Testament of Orpheus (Le Testament d'Orphée, 1960).
Lisa Revil

SCREENING
Thursday 23rd May / Buñuel Theatre / 7.15 p.m.
>> View the interactive  calendar