This Wednesday, the Cannes Classics selection will look back at a historic transformation: that of China in the 1960s and 1970s, when Mao Zedong plunged the country into an unprecedented cultural revolution in order to strengthen his grip on teh nation. This major historical event is related in Regards sur une Révolution, a film consisting of four shorts directed at the time by one of the leading couples of French documentary-making: Marceline Loridan and Joris Ivens.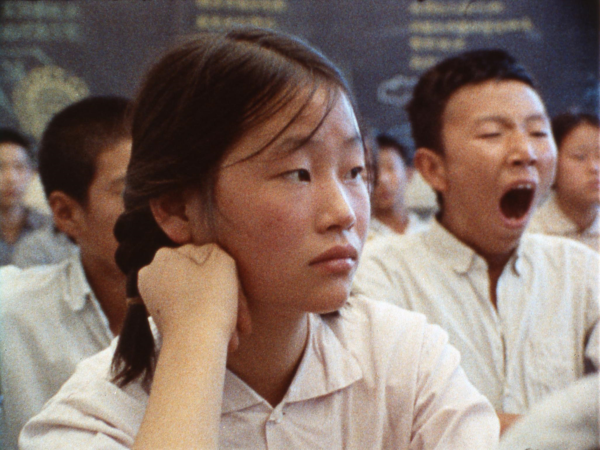 Film still from Regards sur une Révolution © RR

From 1972 to 1976, Joris Ivens and Marceline Loridan directed their cameras on China in order to capture the cultural turmoil affecting the country under the Communist dictatorship of Mao Zedong. Upon their return, the two filmmakers created a dozen or so short films from their lengthy project which they then assembled into one work: How Yukong Moved the Mountains (Comment Yukong Déplaça les Montagnes), released in 1976.

The Centre National de Cinématographie (CNC) used this feature-length film, which is over twelve hours in its original format, to create Regards sur une Révolution. It selected four of the twelve films that make up the piece (Les Artisans, Une Histoire de Ballons, awarded the César for best short film in 1977, Professeur Tsien and Répétitions à l'Opéra de Pékin) and restored them.

The people behind this project were two of the greatest documentary filmmakers of the last century: Joris Ivens, who has remained famous for his work on inequality and Marceline Loridan, his partner, who assisted him unitl his death with several of his films before establishing her own career. Sent to Birkenau in 1944, in 2003 she directed a feature-length fiction film entitled La Petite prairie aux bouleaux (with Anouk Aimée) about the Holocaust.

The digital restoration was carried out using 2K digitalisation of the 16 mm. The digitalisation and restoration were carried out by the CNC laboratory in Bois d'Arcy. The colour grading and finishes were carried out by the Eclair laboratory.

Benoit Pavan

SCREENING


Wednesday 21st May / Soixantième Theatre / 3 p.m.
>> Access the interactive agenda