This evening, Cannes Classics offers you a chance to rediscover Les Yeux Brûlés, a film commissioned in 1986 that mixes archive documents and film footage from the life and work of war reporters...

A woman comes to Roissy in search of a military canteen, intending to recover the personal effects and photographs of Jean Péraud – a photographic reporter killed in Diên Bien Phu. Péraud's former comrades are there and strike up a conversation with a woman. As the socontinues, she raises questions about the place of war reporters and photographers. Are they victims, fighters or mere messengers? What risks do they take in order to bear witness?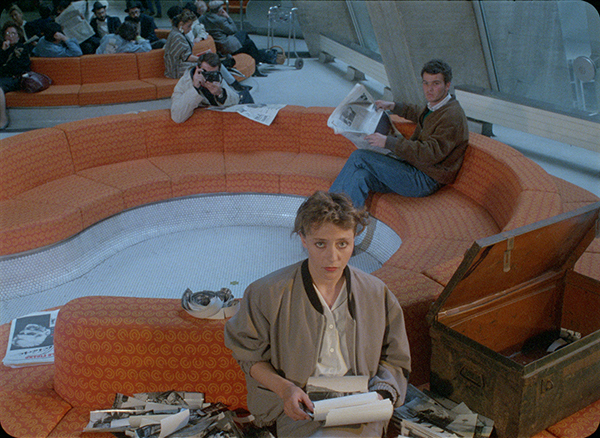 Film photo © RR
Laurent Roth has several strings to his bow: he is a cinema critic, director and documentaries and radio and television journalist. In the 1980s, he began to take an interest in the world of the Army and spent long hours, reflecting on the place of war reporters or "soldiers of imagery". It was during his military service in 1986 that Laurent Roth directed Les Yeux Brûlés. He decided to put together a feature film, halfway between fiction and documentary, to give the great names in cinema and picture reporting a voice. The film contains the testimony of director of photography Raoul Coutard, who had covered the Indochina war for Paris Match and Life, the director Pierre Schoendoerffer and Sergeant-Major Marc Flament, who was known for his collections of images from the Suez campaign in 1956. The documentary is narrated by the voice of Raymond Depardon.

Hannah Benayoun

SCREENING

Wednesday 20 May / Buñuel Theatre / 4.30 pm
>> Go to interactive diary