Citizen Kane, this classic among classics born of Orson Welles' genius in 1941, is no longer shown. As his first feature film, it revolutionized movie history. It is the "state of grace film" according to Martin Scorsese. A look back on a masterpiece.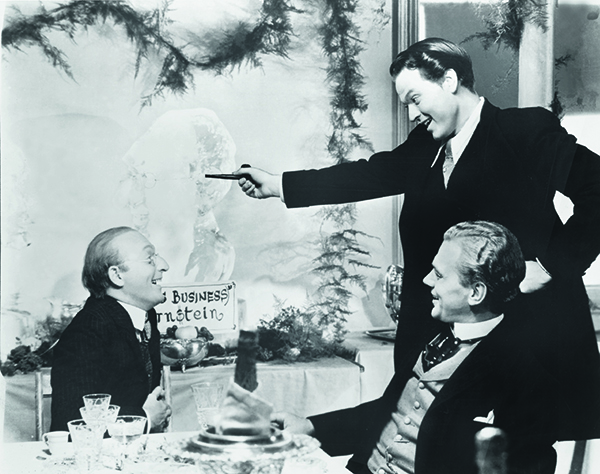 Film still © RR

The Kuperberg sisters, writers of the documentary This is Orson Welles, also presented at Cannes Classics: "Citizen Kane is perfect; it revolutionized everything, from the narrative aesthetic to language and special effects. Orson Welles americanized a visual style that existed to a small degree in Germany."

The character of Charles Foster Kane was inspired by William Hearst and Howard Hughes, the two millionaire business magnates. The first did all he could to keep the film from showing and the second would become the owner of the RKO Pictures production studio. Orson Welles,who was only twenty-five at the time, would pay the rest of his life for the liberties he took when directing his first feature film.

Martin  Scorsese: "Citizen Kane is an exceedingly compelling experience, both physically and emotionally." One can still see the image of a sled, a small reminder of carefree innocence, engraved with the word "Rosebud".

A Warner Bros. presentation and a 4K restoration by Motion Picture Imagery, by image colorist Janet Wilson, under the direction of Ned Price. Since the original negative no longer exists, the film was reconstructed from three black-and-white nitrite fine grain interpositives.
Charlotte Pavard

SCREENINGS

Wednesday 20 May / Buñuel Theatre / 8 pm

>> Access the interactive agenda