The Festival de Cannes team is delighted to welcome you for this new season. Here is some useful information to make your stay as pleasant as possible.
Getting to Cannes
Train
5 hrs by TGV from Paris
Car
8:30 drive from Paris
Bus
Express Bus 210 (Côte d'Azur Express Buses) departs from Nice Airport(Terminal 1) and reaches the Hôtel de Ville in Cannes (near the Palais) in 50 minutes.

Fares: Single €22 | Return €33
Taxi
Taxi Cannes + 33 (0) 4 93 99 27 27

Fare from Airport to Cannes: around €80
Getting around Cannes
There's no need to lose your way in Cannes! Download your map here to find your way around the city and the Festival complex.
The City of Cannes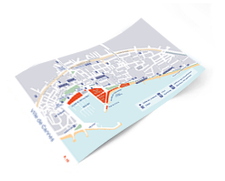 http://affif-sitepublic-media-prod.s3-website-eu-west-1.amazonaws.com/pdf/0001/02/f5b161bd8819a44eedabdce0da1131d75d33b125.pdf
The Festival Zone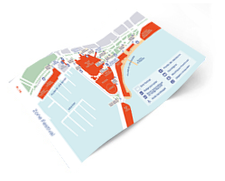 http://affif-sitepublic-media-prod.s3-website-eu-west-1.amazonaws.com/pdf/0001/02/7511ad97b1dfabf82b40ed01f639b963aeac2c94.pdf
The Palais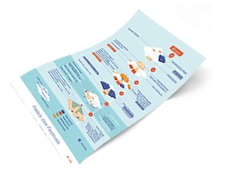 http://affif-sitepublic-media-prod.s3-website-eu-west-1.amazonaws.com/pdf/0001/02/6ee852e977b7b7f482ba718148eb806c1fcb73c9.pdf
A Festival for All - for people with disabilities
To ensure your experience is as smooth as possible, the Festival de Cannes will provide you with a user guide (PDF) detailing all the arrangements and facilities for welcoming people with disabilities.
PREPARING YOUR ARRIVAL
People with reduced mobility may be given specific means of access to certain areas of the Palais. If you wish to benefit from these, once you have received confirmation that your pass has been approved, please confirm your attendance by emailing hospitality@festival-cannes.fr, attaching a disability certification document or an EU disability card. Your request will be processed from 1st April.
GETTING TO CANNES
BY TRAIN
Cannes SNCF train station has a range of disabled facilities and services.
• Disability aids (wheelchairs readily available, lifts, access ramps, audio induction loops)
• Special signage (audio and visual information, tactile paving on platforms for guidance and safety)
• Disabled toilets
Accessibility services: (+33) 36 35
BY CAR
The City of Cannes has created over 548 parking spaces for people with disabilities (140 of which are in car parks).
All on-street spaces are accessible free of charge to holders of the European Parking Card (GIC-GIG), with no time limit.
BY PLANE
Nice – Côte d'Azur Airport offers many disabled facilities and services.
• Phone points:
Terminal 1: D4 entrance, bus station, underground car park P2
Terminal 2: D1 and D3 entrances (departures hall), bus station, P5 and G2 car parks
• Disability aids (touch screens, hearing loops, shuttle buses to the plane, ambulift, ambulift cabins, phone points, through-floor lifts for PRM, seating for PRM and wheelchairs)
• A dedicated reception service
• Special signage
• Disabled toilets
Contact:
+33 (0)820 42 33 33
(€0.12 + cost of the call)
NICE <> CANNES TRANSFERS
All buses on line 210 between Nice - Côte d'Azur Airport and Cannes are accessible to people with reduced mobility (access lift, reserved spaces).
Further information
For more information on the city of Cannes, please visit the pages of the Cannes City Tourist Office and Cannes Town Hall.
Beware of fraudulent accommodation providers.
A venture may attempt to contact you with attractive offers of hotel or apartment rentals for your stay in Cannes, sometimes using the logos of the Marché du Film, Festival de Cannes, or the Palme d'Or without our knowledge.

The fraud occurs when the participant arrives at the hotel or residence where the booking was made only to discover that a reservation does not exist. The fraudulent companies can no longer be contacted and there is no possibility of having payment reimbursed.

Marché participants have reported falling victim to fraudulent accommodation providers presenting themselves under names such as: Expos-International, Universal Event Solutions Limited, Premier Destinations, Cannes Events, Euro-Events, Global Living Group, The Ultimate Living Group, Riviera Network, Business Travel International or Expo Travel Group, Universal Shows, Star Eventz,Splendor. If you receive requests or notifications from any of the aforementioned, please be extremely careful.
For all of your lodging reservations we strongly recommend that you book with one of our partners to avoid fraud.
Reporting Fraud: If you suspect any fraudulent activity, you can let us know at marketinfo@festival-cannes.fr.