Nicolas Winding Refn sets the action of his new film, Only God Forgives in a Bangkok peopled by gangsters and other drug traffickers. They include Ryan Gosling, two years on from Drive, with which he picked up the Best Director award at the 64th Festival de Cannes. Since his first film, Pusher (1996) the Danish filmmaker has painted portraits of violent men in search of vengeance.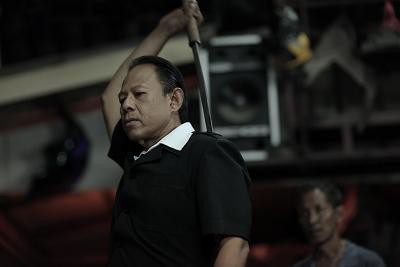 © SpaceRocketNation

In Only God Forgives, we follow Julian (Ryan Gosling), a dealer who uses the Thai boxing club he runs to cover up his activities. The day his brother Billy is killed after murdering a prostitute, their mother (Kristin Scott Thomas), the head of an important criminal gang, goes to Thailand and demands that Julian avenge his brother's death. Julian then comes face to face with Chang (Vithaya Pansringarm), a retired cop known as the Avenging Angel.

The characters of Julian and Chang echo the traits of the men depicted by Nicolas Winding Refn in nearly all his films. Awkward with words, they express themselves and settle their problems through violence. The director has created veritable legends of vengeance in this way. Take One-Eye for example (played by Mads Mikkelsen in Valhalla Rising, 2010) who takes revenge on those who enslaved him, or the Driver (Drive, 2011) who sets out on a mission to punish the woman he loves; while Tonny, (Mads Mikkelsen, Pusher 2), lays into his father, who always despised his mother and him.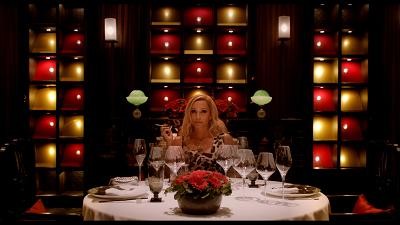 ©SpaceRocketNation
The ranks of men thirsty for vengeance are now joined by a woman: Crystal (Kristin Scott Thomas), Julian and Billy's mother, who "personifies pure evil" and who Nicolas Winding Refn claims to have hugely enjoyed inventing.
Julie Aït-Messaoud
SCREENINGS
Wednesday 22nd May / Grand Théâtre Lumière / 8.30 a.m. – 1.30 p.m. – 10.30 p.m.
Thursday 23rd May / Salle du Soixantième /11.45 a.m.
>> View the interactive calendar