Fifty-three films from 25 countries covered in 101 minutes. Interview. A Story of Children and Film circles the globe to tell the wonderful story of children in film. The documentary by Mark Cousins reveals its poetry, its freshness, and the ravages that can also occur. Interview.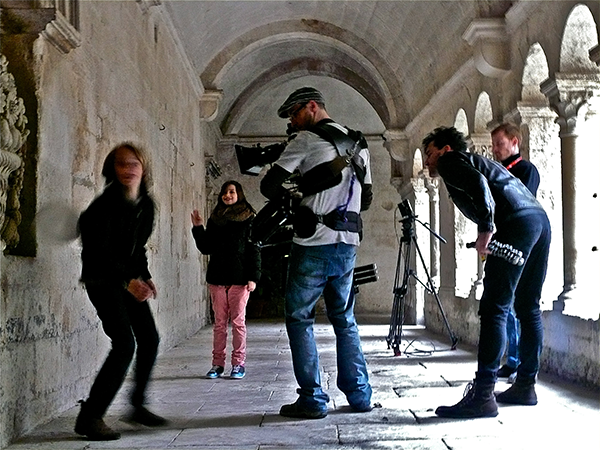 © RR
You have talked about love in cinema, about first movies, directors like Méliès and Kiarostami. Why did you choose children's cinema for this film?
Children are very alive and they switch their emotions very quickly. When you look at children in cinema, cinema changes completely. It's dogged, it's very alive. When we think of children's cinema, we think they are not artistically ambitious or that they are for small lines. It's not true at all.

Did you learn about the way a director has to work with a child?
Best films with children are codirected by the director and the child. You can't manipulate a child as much. In the best films, children are something in themselves, they have their own agency, they sort of do what they want within the framework said by the director. Filmmakers like Bertolucci said you do not direct cinema, you codirect with unpredictable reality. And here we have the same idea.

Fifty-three films from twenty-three countries. If you had to choose only one, which film would you prefer?
Probably Willow and Wind by Mohammad-Ali Talebi from Iran. I think he is the greatest director of children's cinema in that he captures so many things. He captures particularly their anger. It's almost like Hitchcock made children's film.

Do you remember a film which deeply moved you when you were a child?
I was a quite nervous little boy and when I went to cinema I felt safe and able to just dream and visit other planets. I felt cinema was taking me in its arms. The first film I saw was a Disney film, Herbie Rides Again. That sense of being in the dark and having this panorama open in front of me: it was cinema rather than an individual film.

Interviewed by Tarik Khaldi


SCREENING
Friday 17 May / Salle du Soixantième / 5 pm

>> View the interactive calendar