The Cinéma de la plage closes its programme with Purple Rain (1984), a musical film in which the rock star Prince tells his own story. The original soundtrack from the film is entirely made up of pieces composed by the singer especially for this feature film. It became the most famous album in his whole discography.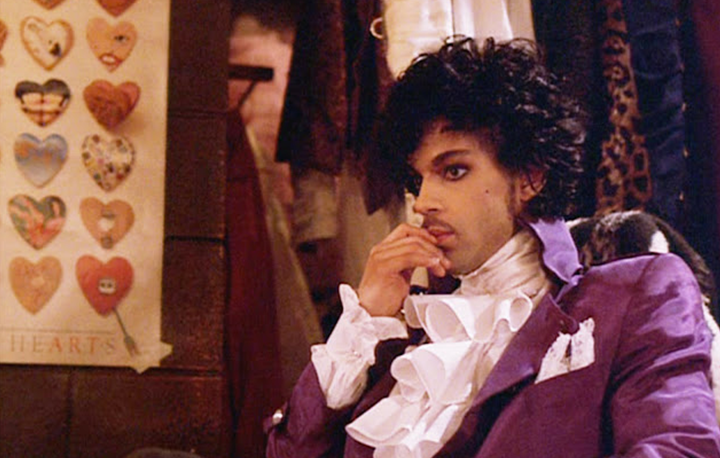 Photo from the film © RR

Flashback to the early eighties. It is 1983 and Prince is just winding up the most successful tour in his career so far. In a purple notebook, between two concerts, the musician assiduously lays out his ideas for the script. His goal is to lay the foundations for a film inspired by the story of his family and his art. From this autobiographical motivation, a feature film is born: Purple Rain, for which Prince composed an original sound track that was also to become his best-selling album. Shot in November 1983 in Minneapolis and directed by Albert Magnoli, the film met with considerable success when it was released in the United States.

On the film set, the singer who wants to tell his story on screen proves to be meticulous, not hesitating to shoot the same takes over and over again until he gets what he wants. Purple Rain was produced by Prince's producers at the time, Cavallo, Ruffalo and Fargnoli, as the singer did not manage to get any favours or precious funding from Hollywood. The film tells the story of a brilliant musician who was dragged down by a stressful family environment and by the rise to fame of one of his rivals, Morris Day. It won the Oscar for best music score in 1985.

Benoit Pavan
SCREENINGS

Saturday 24 May / Macé Beach / 9:30 p.m.