The Italian Western celebrated its anniversary throughout the 67th Cannes Festival. After the screenings of For A Few Dollars More and The Good, The Bad and The Ugly, the first part of Sergio Leone's Dollars Trilogy closed the ten days of cinema celebration. A restored version of For a Fistful of Dollars was presented by one of its greatest admirers, Quentin Tarantino.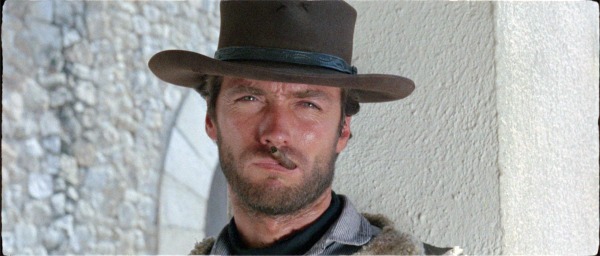 Photo from the film © RR
For a Fistful of Dollars
marks the birth of two things. Firstly, that of The Stranger, that poncho-clad, lawless cowboy antihero played by
Clint Eastwood
. The second is the birth of a genre, the Spaghetti Western, a label that Sergio Leone was hardly fond of. Fifty years after its release, for Thierry Frémeaux: "it's a good chance to show a film which, at the time, didn't win accolades at Cannes as it was an impure genre".
When the traditional Western was following The Road West, For a Fistful of Dollars took it on a detour. The film is about contraband alcohol and weapons trafficking. Two gangs tear themselves apart for market control in the town of San Miguel. Then The Stranger comes along and profits from the rivalry.
It has taken the Spaghetti Western decades to win acclaim. At the time, the genre was seen as caricatured, ridiculous and sloppy. It did nonetheless feed the imaginations of great filmmakers such as Quentin Tarantino. The
Pulp Fiction
and
Resevoir Dogs
director paid tribute to the genre with
Django Unchained
. Originally, Tarantino wanted to base a film on Sergio Leone's
The Good, The Bad and The Ugly
, and already had a title:
The Angel, The Bad And The Wise
.
Restored by the Cineteca di Bologna and Unidis Jolly Film in 4K
 
Tarik Khaldi
SCREENINGS

Saturday 24 May / Grand Théâtre Lumière / 8pm - 10.30pm

>> View the interactive calendar