After Sentimental Destinies (Les destinées sentimentales) in 2000, Demonlover in 2002 and Clean in 2004, Olivier Assayas is back in competition for the Palme d'or with a subject close to his heart: the question of passing time. In Clouds of Sils Maria (Sils Maria), the film director looks at the generational line.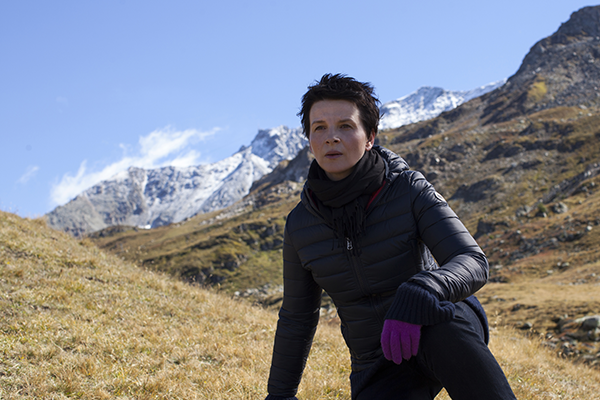 Photo from the Film © RR
An actress at the height of her art retraces the flamboyant successes she experienced when she was 18. Now aged 40, Maria Enders is getting ready to act in the same play as when she was young, but in the role of an older woman. A young Hollywood actress (Chloë Grace Moretz) will be playing the role of Sigrid, the role that made Maria known to the public. Sils Maria, a Swiss mountain village, sets the magnificent scene for the questioning of a sensitive actress, played by Juliette Binoche, who is wondering about her age for the first time in her life. Her assistant, Valentine (Kristen Stewart), is of unfailing support.
By raising the question of "everyone's relation with his/her past", the subject is similar to the story shared between Olivier Assayas and his lead actress, Juliette Binoche, whom he met more than twenty years ago. Juliette was already suggesting that Olivier direct a film on this several years ago: " Writing is a path, which took me back to the place where it all began, for Juliette and I, and then brought me to the place where we were able to meet up again, to question the present and especially the future ".
Four years after Carlos, a great success in the Official Selection 2010, Olivier Assayas has directed a film about and for women, brilliantly performed by an international trio: Juliette Binoche, Kristen Stewart and Chloë Grace Moretz.
Charlotte Pavard
SCREENINGS
Friday May 23rd / Grand Théâtre Lumière / 8:30am – 3pm – 7pm
>> View the interactive calendar