If his films are tinged with melancholy, the man himself overflows with energy. The value he places on the constant renewal of a cinematic language has brought the highly charismatic Joachim Trier to Cannes as a member of the Cinéfondation and Short Films Jury.  With two short films, two feature films and an American project, Louder Than Bombs, with Isabelle Huppert and Jesse Eisenberg, to his name, the Norwegian director is giving himself a career boost. Interview with a filmmaker who is going places.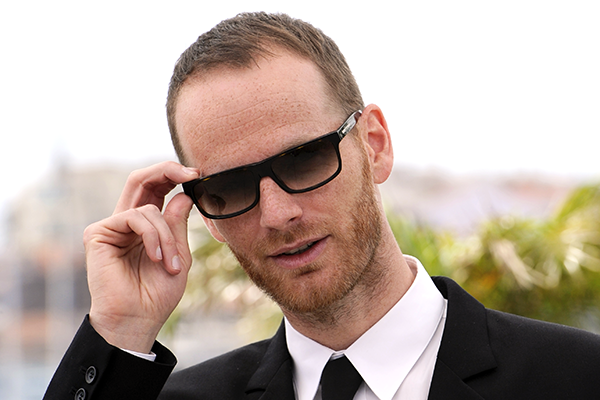 Joachim Trier © AFP / A-C Poujolat
You've been to Cannes before, and talked with directors participating in the Short Films competition. This year, you're a member of the Cinéfondation and Short Films Jury. What advice would you give a director who is starting out?

Sustain your curiosity and love for cinema and make sure you sleep when you shoot. For me, filmmaking started in the cinema seat, loving the big screen and loving movies. I think it's a bad habit if you make movies but you stop watching them. It's important to stay in touch with the language.
You yourself began your career with two short films. What is it about this format that is ideal for getting started in the industry?
It's cheaper and gives you the chance to really train your ability to see the extent to which you manage to focus your film language in a short space of time. The interesting thing is also that you allow yourself to experiment, because there are no commercial expectations. And this is something we should not forget, even when we make long films.
In 2006, you made Reprise, your first full-length feature film. How did this project come about?
By making the same mistake I made with my short films. When I started writing a feature film, I thought "Oh, now I can say everything!" And by the time the first draft was done, I said "OK, this is going to be a thousand pages, that's a thousand minutes!" I had to learn again, to focus, and to make good use of what I'd learnt from my short films.
The film is about two ambitious young writers who take two contrasting paths in life. The inspiration behind this story came directly from your own experience. Which aspects of yourself did you explore when you made Reprise?
I was writing with a very good friend of mine, Eskil Vogt. We knew a lot of the same people, and about friendship and ambition. I never tried to write literature like the characters in the film. But I knew what it was to be young, ambitious, and curious about love and the future… They are worried about not being able to be artists when really wanting to and trying hard to find out how.
The two young writers meet their idol, Sten Egil Dahl. Who is yours?

There are many! Alain Resnais, Tarkovski, Antonioni, Kubrick…This week has reminded me how much I admire
Abbas Kiarostami
. He is a master! He's very generous and knowledgeable.

What do you like about his filmmaking?

His yearning to find a specific form every time. In a way, he has something humanist, something classic about him. On the other hand, he experiments, a bit like Godard, with a combination of seeking novelty and the visual aspect, which is central.

Your second film, Oslo, August 31st, competed in Un Certain Regard in 2011. You returned to the theme of the desire to create and self-destruction, and developed a gentle, understated aesthetic style. What form of cinema do you want to create?

My grandfather, Erik Løchen, was a director. His film Jakten, was in competition in Cannes in 1959. In my family there was this discussion with my parents and a little bit I remember, as a child, about "what is uniquely cinematic". One of the things my grandfather said was "Tati". He said "You cannot do that in a theatre, you cannot do that in a book, it's not a song: it's cinema". And it's what I'm yearning for. It's to try to find something very personal that keeps going around my head and I try to find a form that I hope is cinematic.
If films reflect their auteurs, do you yourself have fears about your creative work?

All the time. I fear repetition, being lost, not finding anything special to say… But it's part of the process every time. The art is in the craft as well. It's being there, with the actors, when you use the camera… Yet, hopefully, it transcends this too and becomes something emotional.
Anders Danielsen Lie stars in your two feature films. He's excellent as characters prone to melancholy, who are intelligent and lost. Would you like to explore other aspects of him as an actor?

Maybe one day. We don't have a specific plan for another film to do together. In my next Norwegian film, there doesn't seem to be a part for him, unfortunately. He is a very versatile actor and a funny person, so I'm sure we can do different things. But I think he has been interested in exploring something melancholic. I'm interested in melancholia - it can be combined with different things. Melancholia is not an emotion in itself, it's very often an undercurrent.
 Interview with Tarik Khaldi