Ousmane Sembène lived several lives over the course of his career. He was, indisputably, the father of African film, but before he started directing, this native of Senegal worked in turn as a fisherman, a builder and a docker in Marseille. He then discovered a talent for writing and adapted his own novels for the silver screen. His first feature film, La Noire de...(Black Girl), was based on one of his short story collections.

The premise. A white family leave Dakar to return to France with their governess, Diouana. When she arrives in Antibes, the young woman discovers that not only must she look after the children, but she is also expected to do the housework, with no salary or recognition, in a country where she is stigmatised by the colour of her skin.

The context. La Noire de…(Black Girl), released in 1966 and awarded the Prix Jean Vigo, is a film with a fundamental social and political message. Cultural domination, modern slavery, the female condition - Ousmane Sembène explored these themes which came to represent, film after film, the struggle to which he would dedicate his life. In the words of the writer and film expert Georges Sadoul: "Thanks to Sembene, the Black Continent has at last a say in the history of the moviemaking world".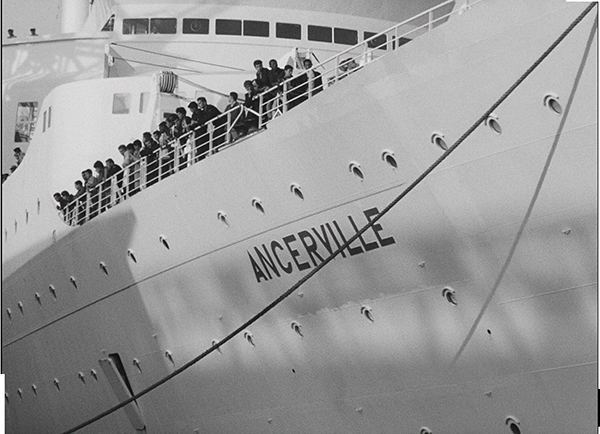 Film still © RR

A new lease of life. Almost eight years after Ousmane Sembène's death, a version of La Noire de…(Black Girl) restored by the World Cinema Project is to be shown at Cannes. This organisation, dedicated to preserving the films that constitute our international film heritage, is supported by the Film Foundation created by Martin Scorsese in 1990. The screening will follow Sembene!, Jason Silverman's and Samba Gadjigo's documentary that pays tribute to the director armed only with the stories he had to tell.

Tarik Khaldi

SCREENING


Friday 15 May / Buñuel Theatre / 6.45 pm
>> Go to interactive calendar