2015 marks the centenary of the birth of Orson Welles, that magnificent beast of the film world. The documentary director Elisabeth Kapnist (Sigmund Freud: l'invention de la psychanalyse in 1997, Un écran nommé désir in 2006) has unpacked the life of the prodigy in a groundbreaking exploration.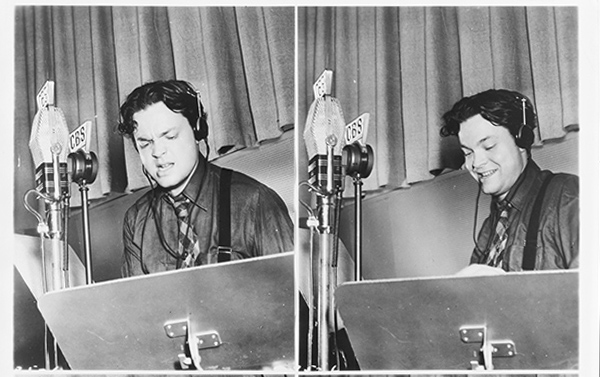 Photo from the film © RR
When did you first think of making this documentary?
Welles is a highly complex and somewhat awe-inspiring character, but what could be more stimulating than taking on such a powerful personality? When I learned of his death in 1985, I felt a deep sorrow, as if I was losing somebody close to me. Then I read a biography of him and said to myself that one day I would make a film about him. And it was a battle to bring this film into being. I chose to shed light on the Shakespearean dimension of his life – there was something quite tragic about his story: "I began very high up and life has been a downward journey ever since." His genius as a theatre and then film director very quickly run into obstacles – people wanted to cut the giant down to size and I was interested in capturing the way in which he resisted.

How did you do your research on him?
I've read a great deal and looked at all the existing archives. There's a great deal about Welles in the States, of course, but also in France, Italy and Spain. I spent a long time writing in order to refine my aims. But as usual, things got shaken around along the way – the certainties began to fade and that's how it should be. Between when I started out on the life and work of Welles and the finished film, a whole journey unfurled over the months.

What narrative methods did you adopt to avoid a chronological account?
I made sure the extracts I selected resonated in some way or another with his own story. The chronological element always catches up with you in the end, but I think the editing enabled me to make some surprising links and ultimately has an ineluctable logic all its own.
 

SCREENING

Thursday 14 May/ Salle Buñuel / 1pm
>> Go to interactive diary