As a schoolboy, he was an avid reader of traditional Chinese literature. Today he has taken his inspiration from the same source for Nie Yinniang (The Assassin), his seventh film presented in Competition. Hou Hsiao-Hsien, winner of the Prix du Jury in 1993 for The Puppetmaster (Xi Meng Ren Sheng), for the first time in his career here tackles the martial arts genre in this film set in 9th century China.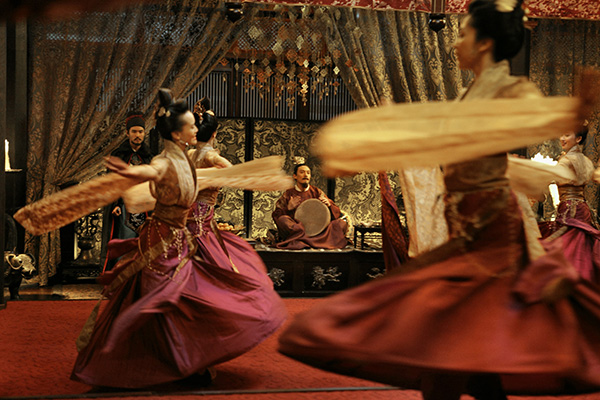 Film still © RR

Nie Yinniang is the title of the short story upon which the film is based, and represents the name of its heroine. She is an upholder of justice who keeps the peace in the province of Weibo. When Tian Ji'an decides to defy the authority of the Governor, she is faced with a cruel dilemma: she falls in love with this rebel whom she is required to destroy. For the roles of these competing lovers, Hou Hsiao-Hsien turns once again to Shu Qi, with whom he had previously worked in Millennium Mambo and Three Times, and Chang Chen, who also appeared in Three Times.

The original tale of Nie Yinniang belongs to a tradtional Chinese literary genre called chuanqi. "This literature is full of details about the everyday life of the period," explains Hou Hsiao-Hsien. This adaptation is the first of its kind, but the director had no intention of bowing to the conventions of kungfu films: "Warriors flying through the air is not really my style." Hou Hsiao-Hsien prefers to take his inspiration from Japan's wu xia pian, closely related to chuanqi, and especially the works of Akira Kurosawa. He thus minimises violence and acrobatics and emphasises his characters' philosophical approach.

In technical terms, however, he remains faithful to his own principles: "I love using long sequence shots that take in the background behind the characters and the context of all the objects that surround them." This leading light of the Taiwanese New Wave thinks of the film-goer as "sitting on the banks of a mountain stream," and watching both the times when the current is calm and others when it is more agitated - even at the risk of being carried off in the flow!

Tarik Khaldi

SCREENINGS


Thursday 21 May / Grand Théâtre Lumière / 11.30 AM - 10-00 PM
>> Go to the interactive agenda