The British director Asif Kapadia sets out to investigate the meteoric rise of the former diva of English rock, Amy Winehouse with a documentary based on the autobiographical texts of the singer, who died tragically in 2011.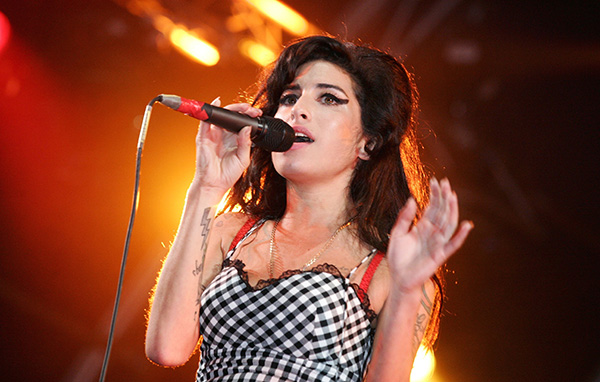 Film photo © James McCauley/REX

Even four years on, her gravelly voice and punk pin-up poses continue to haunt those who were lucky enough to encounter her at the height of her art. Amy Winehouse, who died aged just 27, left her fans two albums and a myriad unanswered questions which Asif Kapadia has tried to address in Amy, following a three-year investigation.
Just like the singer of Rehab, the English filmmaker grew up in the north-eastern suburbs of London and it was partly  these common roots that drove him to explore the diva's tumultuous career. "I wanted to find out for myself what happened to Amy Winehouse," explains Kapadia, who interviewed around a hundred people from the singer's inner circle. Despite their initial reticence, he gained their trust over time.

Weaving together these interviews with video clips, the documentary unfurls around the autobiographical hits of the Bad Girl from Camden, and the narrative thrust and tone of the film draw on the themes the songs explore. "No one ever realised just how important and personal her writing was. I think that our goal had to be to reveal the meaning behind these words," adds Asif Kapadia.

Amy, which took 20 months to edit, lingers over her first forays into the music world and reveals a number of original videos from the singer's private life. What emerges is an ordinary young woman who wrote poems and played music to exorcise her demons .

Benoit Pavan

SCREENING


Saturday 16 May / Grand Théâtre Lumière / 10.30 pm
>> Go to interactive diary