It took years of work, but at long last, the film is ready to make its debut. Emmanuelle Bercot opens the 68th Festival de Cannes with La Tête Haute, a portrayal of the journey of a young delinquent from the ages of six to eighteen as he moves between rehabilitation centres and juvenile courts. Interview with a director newly arrived on La Croisette.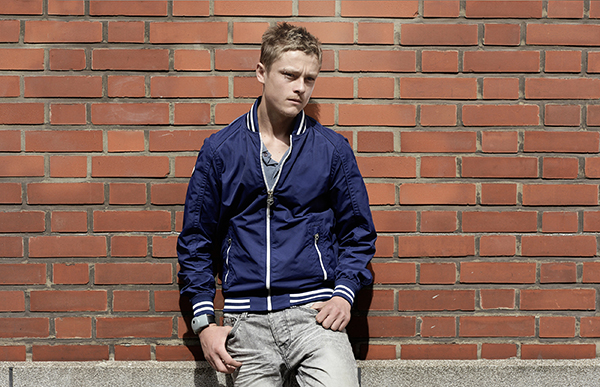 © Luc Roux  

Your uncle is a social worker, so we can assume the theme of your film is one you're familiar with. What did you do to prepare yourself to address the subject of difficult, delinquent teenagers?
It was an extremely long process of enquiry, reading and watching documentaries. I think I saw all the material there is on the issue. But the most important thing was the field work. I spent several weeks at the juvenile court in Paris, in the judges' offices, seeing the young people on trial. I went to closed rehabilitation centres, open ones, young offender institutions...All the organisations that feature in the film - I went to these places and immersed myself completely.

What struck you most, during this period of immersion?
I've got two very strong memories of the centres: the muted violence that brews beneath the surface and is very oppressive when you're not used to being around people like these, and conversely, the dedication, faith, and patience of the staff who work with these teenagers, trying to educate them, calm them, focus them and balance them. This was a revelation for me; I hadn't realised the sheer amount of work involved in juvenile delinquency.

Your film introduces the young actor Rod Paradot, who is taking the very first steps of a career in film. How did he cope, working alongside experienced actors such as Catherine Deneuve, Benoît Magimel and Sara Forestier?
Putting experienced actors and non-professionals together is something I've always done. Whether we're talking about Sara Forestier, Benoît Magimel or Catherine Deneuve, they started acting in films at a very young age. They remember it, and were understanding. It's more destabilising for them. Equally, all actors will tell you that being in front of the camera opposite a non-professional brings great sense of freshness to the work, because anything can happen and you have to adapt.
You're also in the cast of Mon Roi,  Maïwenn's In Competition film, this time as an actress. What kind of relationship do you have, as film-makers?
I feel a great affinity with her work, I admire her films and her style, which is unique to her. Even if my films and my way of working are very different to hers, we're both seeking realism and a visceral kind of truth. If she asked me to be in this film, it was because she felt that I was moved by the same desire for truth.

Your short film, Les Vacances, won an award at Cannes, and we've seen you here regularly as a director, actress and screenwriter. What does the Festival represent for you?
You have the impression of suddenly being accepted in the film world. We're often working alone, but here you have the feeling of belonging to a family and being recognised. The selection process is rigorous and you experience, for as long as the Festival lasts, a small sense of legitimacy that you don't necessarily have the rest of the time.

Interview by Tarik Khaldi

SCREENINGS


Wednesday 13 May / Grand Théâtre Lumière / 7.45 pm - 11.30 pm
>> Go to interactive agenda