To close out this 68th edition, the Festival de Cannes has decided to screen the film La Glace et le Ciel (Ice and the Sky), directed by Luc Jacquet. The director, who won an Oscar in 2006 for Best Documentary Feature with March of the Penguins, provides us with a critical account of our environment and the challenges faced to preserve it. First screening today, on the eve of the Awards.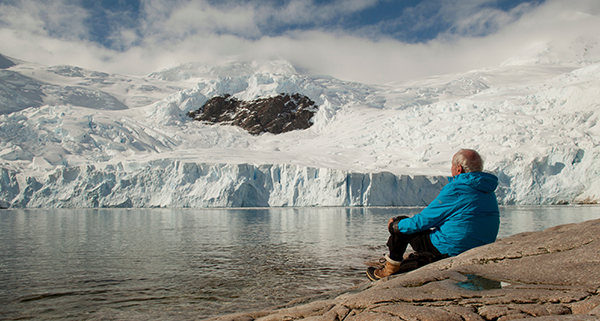 Film still © Luc Jacquet

La Glace et le Ciel (Ice and the Sky) brings to life the journey of Claude Lorius. Now 82 years old, this scientist was one of the pioneers in glaciology and research on global warming. Ever since his first winter spent at the Charcot base in Antarctica in 1957, Claude Lorius has never stopped setting out on expeditions. He returned from the Victoria Land Traverse with ice containing air bubbles, which were in fact atmospheric samples from the time they were captured. An analysis of these samples revealed the relationship between temperature and greenhouse gases. This discovery thus allowed us to retrace our climate's history through the ages and highlight the impact humans have on the planet.

La Glace et le Ciel (Ice and the Sky), produced with the help of a committee of renowned scientists, represents the submerged part of an iceberg-sized multimedia project led by Luc Jacquet. The director, whose art has always served ecological causes, is the founder of Wild Touch, an association whose goal is to educate young people to respect the planet. The feature film is accompanied by a television documentary, a fun learning program as well as a three-month carte blanche expedition (from October to December 2015) to Antarctica for photographers Laurent Ballesta and Vincent Munier as well as director Jérôme Bouvier.
Camille Périssé

SCREENINGS

Saturday 23 May / Grand Théâtre Lumière/ 11:30 am
Sunday 24 May / Grand Théâtre Lumière/ 8:15 pm - 11:00 pm
>> Access the interactive agenda