An emblematic victim of artistic repression in Iran, Mohammad Rasoulof was arested at the same as Jafar Panahi. Dast-Neveshtehaa Nemisoosand, which has come to the Festival secretly, portrays a serial killer.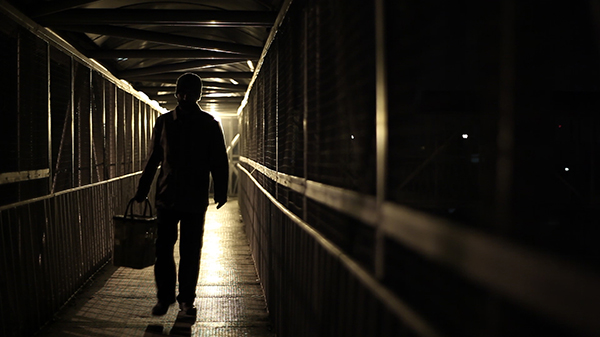 Adast-Neveshtehaa Nemisoosand © RR
Mohammad Rasoulof returns to Un Certain Regard, two years after Bé Mid 2 Didar (Goodbye), for which he received the Best Director Award. The film was brought to the Festival de Cannes secretly, at the same time as Jafar Panahi's In film nist (This is Not a Film) (presented in a Special Screening), but the two Iranian filmmakers were unable to come to Cannes.
Suspected of preparing a film expressing anti-government sentiment following the contested re-election of Mahmoud Ahmadinejad, they were arrested in March 2010. They appealed against their conviction (a six-year prison sentence together with a ban from filming for Panahi), but are still awaiting the verdict.  
Dast-Neveshtehaa Nemisoosand (Manuscripts Don't Burn) is Mohammad Rasoulof's sixth feature film. It tells the epic story of two serial killers who must make a murder look like suicide, but nothing goes as planned.
The film was submitted to the Festival de Cannes as secretly as the previous one, 48 hours before the closing of the Official Selection. 
Béatrice de Mondenard
SCREENINGS
Friday 24th May / Debussy Theatre / 11 a.m. – 4.30 p.m.

>> View the interactive calendar