In the Italian cult classic Eight and a Half (8½), the legendary director of La Dolce Vita (winner of the Palme d'Or in 1960) portrays his fears of inspiration running out. A remastered version of the film will be screened at the opening night of Cinéma de la Plage.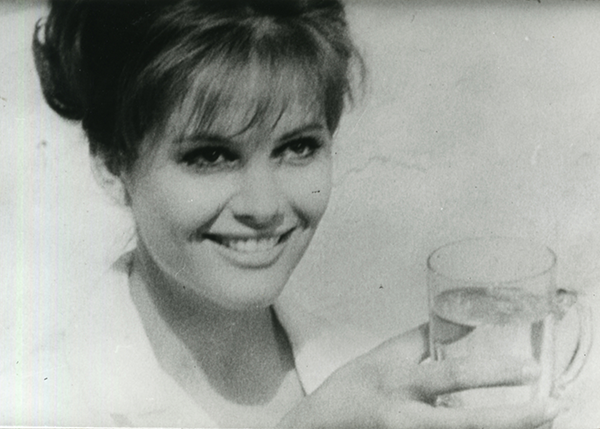 Claudia Cardinale / Photo from the film © RR
 
Eight and a Half (8½) (Otto e Mezzo), considered a masterpiece of the silver screen, marked a watershed in the career of Federico Fellini, whose eighth feature film was his most baroque work to date. As with La Dolce Vita, the surreal arthouse sequencing of this 1963 release represented a break with the director's previous neo-realist films. 

Tinged with a brooding poetry and deliberately absent of a narrative thread, the film weaves in and out of reality as it chronicles the dreams and reminiscences that play out in the troubled mind of film-maker Guido Anselmi, who is haunted by a fear of never finishing his film.
Marcello Mastroianni
– who features on the poster for the 67th Festival de Cannes – delivers a magnetic performance as the desperate director alongside his co-stars
Claudia Cardinale
,
Sandra Milo
,
Barbara Steele
and
Anouk Aimée
. Fellini juggles sequences, space and time in a bid to portray his own anxieties about his art. In this respect,
Eight and a Half (8½)
is among the Italian master's most autobiographical films. 
The film, shot in black and white and scored by the great
Nino Rota
, who composed scores for 15 of Fellini's films, earned an Oscar in 1964 for Best Foreign Language Film. Fellini had previously won Oscars for
La Strada
in 1954 and
Nights of Cabiria (Le notti di Cabiria)
in 1957.
Eight and a Half (8½)
has been remastered from the negatives by the Eclair & Gaumont laboratory.

Benoit Pavan

SCREENING
Thursday 15th May / Macé Beach / 9.30 p.m.