In By Sidney Lumet, Nancy Buirski paints an inspired portrait of the "honest filmmaker".

What led you to prepare a documentary on Sidney Lumet ?
I was invited by Michael Kantor, Executive Producer at American Masters to pursue this project – his predecessor Susan Lacy had funded the original interview with Mr Lumet in 2008, made by Daniel Anker and Thane Rosenbaum. Unfortunately, due to a series of circumstances and the untimely death of Daniel Anker last year, the film was not made. So I was thrilled to be part of a co-production. What a joy it was to spend the two first months of development watching the 44 films that Sidney Lumet made in the space of 50 years!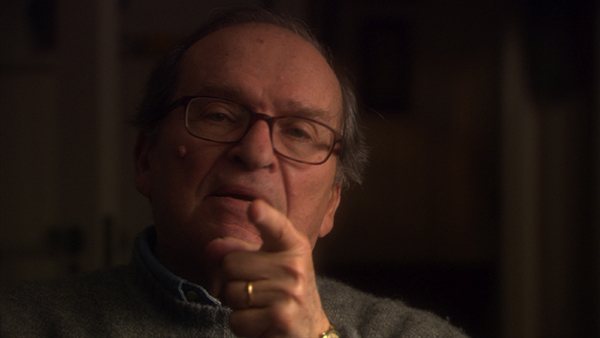 Film Picture © RR

Is there one aspect of his career you decided to focus on more than another?
I let Sidney Lumet be my guide - he decided for me! He gave many interviews over his lifetime, but the 2008 interview made was profound and wide-ranging and gave me a chance to distil what appeared to matter most to Mr. Lumet. The interview was filmed over a 3-5 day period – 18 hours! Neither a linear nor a biographical approach seemed fitting; it was as if Sidney was having a conversation with us. But I still needed a story line, and identifying that amongst all his musings, anecdotes and memories was a challenge. And then I didn't want to use his films to simply illustrate what he was saying. I wanted to use them in a deeper, more organic way as part of his reflections, a synthesis of his world view. It was a challenge I loved!

What do you think of the way he creates his cop characters?
He says in our interview that he had an ambivalent relationship with the cops; that comes through in his films. As a young boy growing up on the Lower East Side of New York, anyone who got too close to the police was considered a grass. But as he grew older he came to respect them. Many of the cops in his films are corrupt in his films, but there are notable exceptions. Many of his stories  – and they are often about cops  – focus on the morality of those who stand up for what's right.

What is your favourite character in his films and why?
Juror #8 (Henry Fonda) in 12 Angry Men. He embodies everything that mattered to Sidney Lumet in a subtle, nonaggressive way. Though Lumet did not write this film – it was originally a teleplay written by Reginald Rose – it was if the character was created for him and set him on the path that shaped many of his movies, indeed, his most lasting films. So I love this character, partly because of what I suspect he ultimately meant to Sidney but also because of his powerful moral compass. Like Atticus Finch, he is somewhat romanticised, but what an inspiration nonetheless! This was Lumet's first feature film; he said of this work and others that the good life is all about fighting for your independence. I do believe that.

What do you think Sidney Lumet would say about your documentary?
Oh, I do hope he would like it! I know he would appreciate the fact that we did not try to sensationalise his life, nor delve into personal things that had little impact on his work. It became clear that the essence of what mattered to him was the work, and I hope that comes through in the film. DA Pennebaker said: "Every artist wants the chance to talk about what matters". It was an honour to be able to give Sidney that chance.
Interview by Charlotte Pavard

SCREENING


Friday 15th May / Salle Buñuel / 3 pm