When he wasn't making movies, Steve McQueen was tearing up the world's motor racing tracks. Two worlds, two passions that he managed to reconcile in a movie, Le Mans, released in 1971. Gabriel Clarke and John McKenna took a look behind the scenes to create their documentary Steve McQueen: The Man & Le Mans. Here are a few reasons why you can't afford to miss it.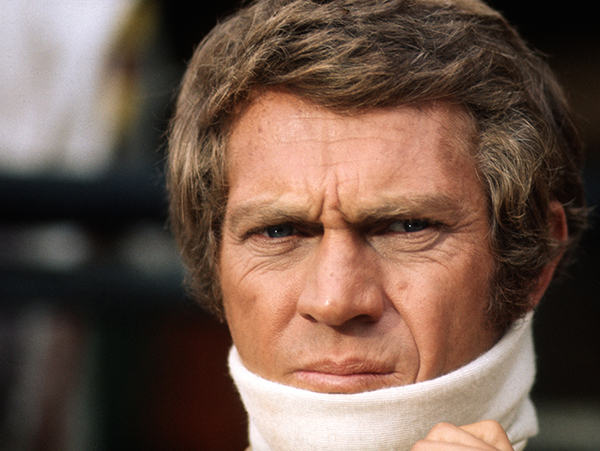 Film still © RR

Because the movie shows just how tumultuous the shoot was. Then at the summit of his career, Steve McQueen undertook a project that he would pour his heart into. He made Le Mans, in which he played a racing driver preparing to confront his greatest rival. But the process of creation was not an easy one. During the shoot, there were a string of accidents, one of which almost cost Steve McQueen his life. At a speed of over 300 km/h, he bounced off a safety barrier and nearly collided with a truck.

Because the movie shines a spotlight on Steve McQueen's exraordinary passion for motor racing, a passion so great that he would express it in these words: "For me, driving is life itself. Everything that happens before or after is just a kind of waiting around". Addicted to speed, he insisted on doing his own stunts on four wheels or two, even if that meant scaring the directors he worked with half to death.

Because the movie is so thoroughly documented. Gabriel Clarke and John McKenna found the rushes of the movie Le Mans that the crew thought had been destroyed by the production. The two film makers also located more than three hours of archive footage shot in the 1970s and conducted interviews with the family and friends of the actor nicknamed "The King of Cool". Steve McQueen's son Chad will be present at the screening of the documentary.

Tarik Khaldi

SCREENING


Saturday 16 May / Buñuel Theatre / 4pm
>> Access the interactive agenda