This evening, Cannes Classics presents a masterpiece by Argentinian director Luis Puenzo : La Historia Oficial (The Official Story, 1985), starring Hector Alterio and Norma Aleandro in a film that focuses on the adoption of children in Argentina under the dictatorship. Luis Puenzo looks back on the feature film that won him the Oscar for Best Foreign Language Film in 1986.

When did you do decide to make La Historia Oficial?
I wanted to be a director when I was a teenager in the 1970s. Before this feature film, I'd worked on  shorts for children another film divided into three chapters. In 1976, the military dictatorship began in Argentina and things got more difficult. By1982, I  had the feeling I had to write a screenplay about this key period I was living through.

The film deals with the complex issue of how the children of political dissidents were adopted. How did you obtain your information?
We already knew that people were disappearing and never coming back. We knew this was happening to these babies and children too. But we didn't know how the kids were actually being taken away from their parents. We took on a journalist to find out more about the issue, but it was a very delicate affair.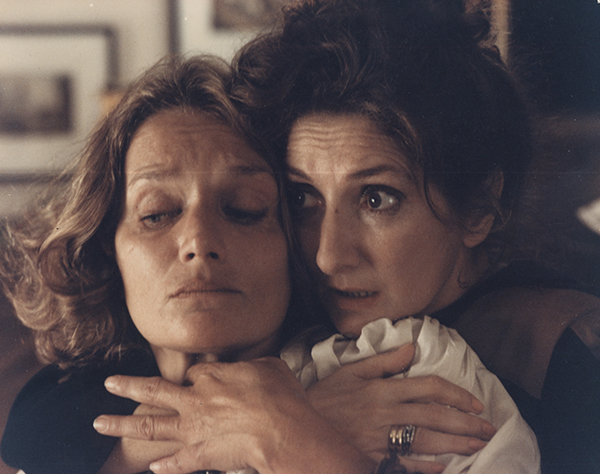 Film photo © RR
 
Were you afraid of Argentinian censorship during and after the making of the film?
We weren't afraid of the censors! But there was another kind of fear: one day, young Analía (who play Gaby) didn't turn up on the set. She and her mother had been threatened by three men and ordered to abandon the shoot. We suspended everything for two or three weeks and started again in secret. It was a totally clandestine operation.

What are your memories of the shoot?
They are deeply happy ones. I met up again with my director of photography during the restoration of the film. Every shot, every scene brought back happy memories. I'm very proud of this film.

The film was restored in 4K based on the original negative in a project funded by the Argentinian National Film Institute.

Interview by Hannah Benayoun


SCREENING

Friday 15 May / Buñuel Theatre / 8.15 pm
>> Go to interactive diary