In 1984, Arnold Schwarzenegger shot to stardom in the world of action films with his legendary role in The Terminator, a killer cyborg straight from the imagination of James Cameron. Three little anecdotes to whet your appetite for this evening's screening, which should certainly liven up the Cinéma de la plage tonight.

In the analysis of the editor-in-chief of Mad Movies (www.mad-movies.com), Fausto Fasulo: "It's fascinating to situate this film in the context of James Cameron's career a man from a real working class background. Note the constant progression of his art from The Terminator to Avatar, he's a man who likes to experiment and who adopts a simple but never simplistic narrative form, all of which makes him an exemplary filmmaker in terms of effectiveness." The idea of the Terminator came to him from the image of an Endoskeleton that appeared in one of his nightmares!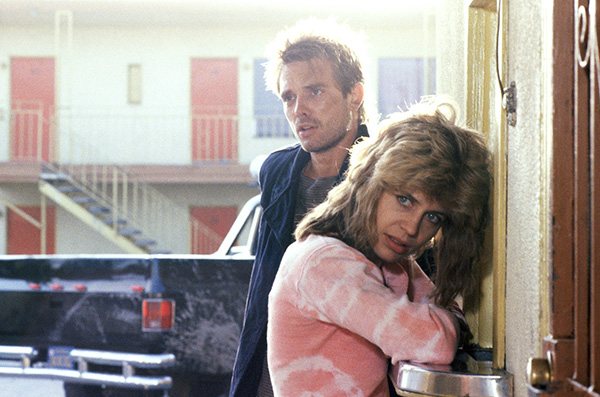 Film photo © RR
 
"I'll be back!"... the phrase uttered by the Terminator (on being refused entry to a police station) was almost changed by Arnold Schwarzenegger who tried  to replace it with a more distinct "I will be back" in order to hide his Austrian accent! The same phrase had already been pronounced by Yul Brynner who played a robot in Michael Crichton's W.! 

"Schwarzy" began to prepare for the film while still on the set of Conan the Barbarian. It took him three months of practice to learn how to use the weapons. He had no idea the film would be such a blockbuster. At first, O.J. Simpson had been cast in the role!

 Park Circus presents Metro-Goldwyn-Mayer Studios' The Terminator ahead of a worldwide re-release in June.

Hasta la Vista baby!

Charlotte Pavard



SCREENING

Wednesday 20 May / Macé Beach / 9.30pm