Natalie Portman is back on La Croisette, this time as a director. Her first feature film will be shown as a Special Screening and is a contender for the Caméra d'or. A Tale of Love and Darkness plunges us into one family's experience during the creation of the State of Israel.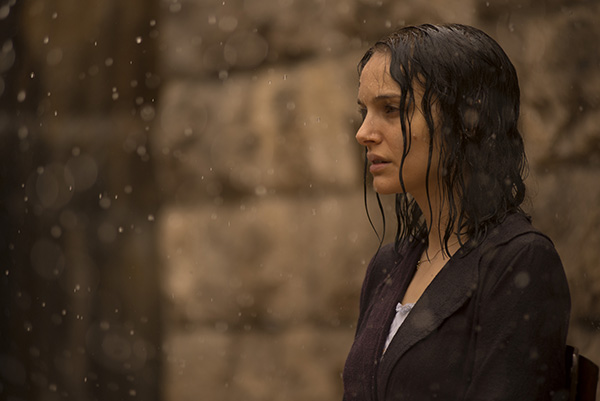 Film still © RR

The story is set at the end of the 1940s and sweeps us into the memories of the young Amos and his parents, his father Arieh and his mother Fania, played by Natalie Portman. Amos' family left Europe and persecution to find a better life in Palestine, still under British Mandate at the time. Fania is an emotionally fragile woman, who has to confront her chaotic married life and adapting to a foreign country. In her depressed state, she tries to escape the real world by introducing Amos to the power of words and literature.

Entirely filmed in Hebrew, the film is an adaptation of the best-selling novel by Amos Oz published in 2004: A Tale of Love and Darkness. Natalie Portman was captivated by the story of exile and its consequences: "I had heard many stories about my grandparents. Their relationship with books, learning, a new language - Hebrew - their relationship with Israel and Europe...It felt familiar and something I was interested in exploring."

Natalie Portman already has a short film under her belt, Eve, made in 2008 and starring Lauren Bacall, as well as one of the short films in New York, I Love You, which she directed the same year. She has previously come to Cannes as an actor for Wong Kar Wai's  My Blueberry Nights in 2007 andFree Zone by Amos Gitai two years earlier. In 2008, she was a member of the Jury presided over by Wong Kar Wai. For A Tale of Love and Darkness, she returned to the city of her birth, Jerusalem; the actress who won an Oscar for Black Swan emigrated with her family to the United States at the age of three.

Hannah Benayoun
 

SCREENING

Saturday 16 May / Buñuel Theatre / 6.30 pm
>> Go to the interactive calendar