The Israeli director from Haifa (awarded the First Prize of the Cinéfondation in 2008 with Anthem (L'Hymne) used to climb Mount Carmel. It was out of question for him to think of using any other Mediterranean landscape for his first feature film, which is competing for the Caméra d'Or.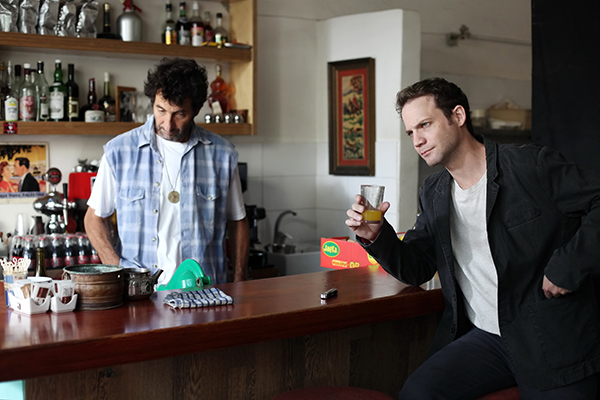 Photo du film © DR
Uri, the young person playing a leading part in the film, intends to escape military service. The director makes us think by imagining this character, a poet and thinker, who decides to get out, leaving his childhood city behind him. What happens when we turn our back on the past? When we lose our roots? Moshe has a different profile, close to someone who is morally and physically worn out. Elad Keidan admits to having used these stories, intertwined or not (only the film will tell), " raise the questions such as loyalty, betrayal and human enslavement ". 
" In some ways, my characters are an allegory of the country where I live: people are unable to find their way in life, even if the ground is still rumbling under their feet ".
The director ends by quoting Heraclitus: " The fairest universe is but a heap of rubbish piled up at random. " " I have the feeling that Heraclitus lived in the modern Israel that I know, where the sense of urgency to build something by crushing other stories transforms reality into a heap of rubbish ". This reality comes to life in the port of Haifa, overlooked by the imposing Mount Carmel, whose multiple stairways are home to Elad Keidan's stories. 
Charlotte Pavard
SCREENING
Friday 15 May / Soixantième Theatre / 7.45pm