Thirteen years after Fine Dead Girls, the Croatian director Dalibor Matanić has arrived on the Croisette for the first time for the Un Certain Regard selection. The High Sun (Zvizdan) explores the complexity of love stories in the Balkans, from the beginning of the Nineties to today. This is a feature film about the fragility and strength of forbidden love.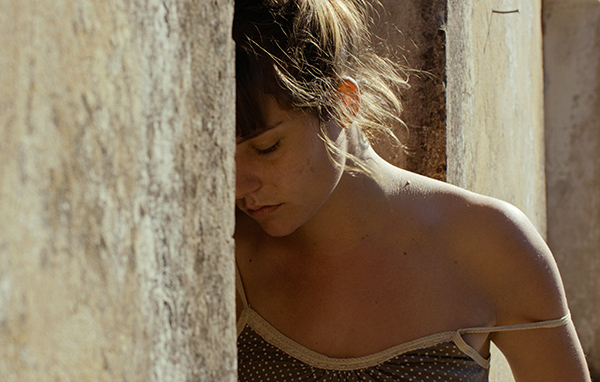 How did you begin work on this film?
It all began with something my late grandmother, who always gave me unconditional love and support, used to say. When we talked about girlfriends, she would say "As long as she isn't one of them...", which meant it would be desirable to avoid a girl of Serbian nationality. I found that "desirability" terribly confusing, and I was surprised that someone with such a kind heart could say something like that...  Digging deeper, I realised how history can throw people into confusion, make them scared and give them a sense of false security when "the Other" is not present.

Please describe your working method and the atmosphere on set. Any anecdotes to share?
When I work, I insist on frivolity behind the camera, and seriousness in front of it. I try to create an atmosphere in which my crew will feel protected and relaxed, give their maximum and make progress in their field of work. I don't allow any tension during the work, I think people should feel how blessed they are to plunge with the camera deep into nature, and that's how it was. Anecdotes? You are in a clearing, waiting for the fog to lift so you can finally start shooting, when five bloodthirsty dogs appear out of the blue, watching you from a distance, slowly approaching. You bow to the inevitable while the dogs are approaching, you literally close your eyes, and what happens? The dogs come to you and roll on their backs, wishing to be stroked!

Please share a few words about your actors.
Leading actors Tihana Lazović and Goran Marković are both hard workers, brave young people who want to explore. With older and more experienced actors, I took a number of new, young artists, some of whom had no previous experience in film: Dado Ćosić, Stipe Radoja, Slavko Sobin, Lukrecija Tudor, Tara Rosandić... I think they give this film the necessary freshness.

What are your views on the film industry in your country?
Croatia is an amazing location for filming, since it is a small country with many historical locations and places of scenic beauty, and it is no wonder that it attracts foreign crews. When it comes to audience, the majority is interested in blockbusters, as everywhere in the world, but thanks to a number of small festivals, there is a group of young people who follow the world production of art films.

What sources of artistic inspiration have you drawn upon in your work?
I've always been mostly inspired by music. Through regular patterns of rhythm and composition, I analyse and enrich my films. In the case of The High Sun, I can name authors such as Tim Hecker, John Adams, Arvo Pärt, Phillip Glass and many others.
I always say that you must love other people's films in order to be a filmmaker, and I adore classic masterpieces and films by contemporary writers such as Michael Haneke, Carlos Reygadas, P.T. Anderson...

SCREENINGS

Sunday 17th May / Debussy Theatre / 11am - 4.30pm
>> View the interactive calendar