Press Conference
19.05.18 . 11:00 AM
|
Update :
09.07.19 . 4:13 PM
The team behind Ahlat Ağaci by Nuri Bilge Ceylan
Press Conference
19.05.18
.
10:30 AM
Press conference of Ahlat Agaci (The wild pear tree) by Nuri Bilge Ceylan
Four years after his Palme d'Or victory for Winter Sleep, Turkish director Nuri Bilge Ceylan is back in Competition with Ahlat Ağaci (The Wild Pear Tree), a drama that examines strained relations between a father and son in Anatolia. For the occasion, the director gave a press conference to answer journalists' questions alongside actors Aydin Doğu Demirkol, Murat Cemcir and Akin Aksu, cinematographer Gökhan Tiryaki, producer Zeynep Özbatur Atakan and co-scriptwriter Ebru Ceylan.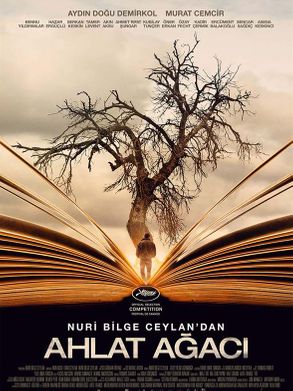 In Competition - Feature Films
TURKEY, FRANCE, GERMANY, BULGARIA... - 2018
03:08
Focus
Competition
18.05.18
.
08:40 AM
The Red Carpet
18.05.18
.
8:02 PM
The same day
Closing
19.05.18
.
10:30 PM
Competition
19.05.18
.
08:45 AM
Awards
19.05.18
.
9:30 PM