The fourth feature film from Jérôme Salle. After Anthony Zimmer (2005) and the two-part Largo Winch (2008 et 2010), the French director closes the series of Official Selection projections, opened twelve days ago by Baz Luhrmann, with a South-African detective film.

"A film should always be a challenge, whether one is a director or an actor. Every time we should scare ourselves and put ourselves in danger." Jérôme Salle has certainly set himself a challlenge in his most personal project to date, an adaptation of Zulu, the seven-time prize-winning thriller by Caryl Ferey. Intent on being as close as possible to the spirit of the book, the director filmed in Cape Town in South Africa. From the townships to the seafront villas of the middle classes, the location takes its place in the international cast alongside Forest Whitaker and Orlando Bloom.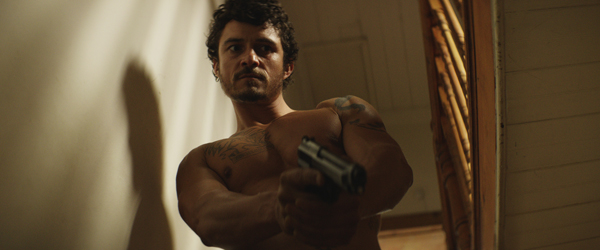 Orlando Bloom © eskwad

Beyond being a detective film and thriller, the story of two police officers on the hunt for the killer of a young teenage girl is a call for "forgiveness" that runs against the trend for American "revenge movies" and against revenge en general, the absurdity of which it highlights. This theme is an echo of the history of South Africa, where the government established a Truth and Reconciliation Commission to allow perpetrators of injustice to ask their victims for forgiveness. This peacemaking process has since been copied in other countries in Africa and Latin America.

Together with Julien Rappeneau (36 Quai des orfèvres, Have Mercy on Us All - Pars vite et reviens tard), his co-writer since Largo Winch, Jérôme Salle wanted to go beyond the detective story to offer a socio-political study in a film that is biting, harsh and tough, like the South African people who have been marked by their history. To this end, he has employed simple, realistic set design, hand-held action sequences and meticulous editing, successfullly accomplishing his challenge.
Vinca Van Eecke
SCREENINGS
Sunday 26th May / Grand Théâtre Lumière / 8 p.m. - 11 p.m.